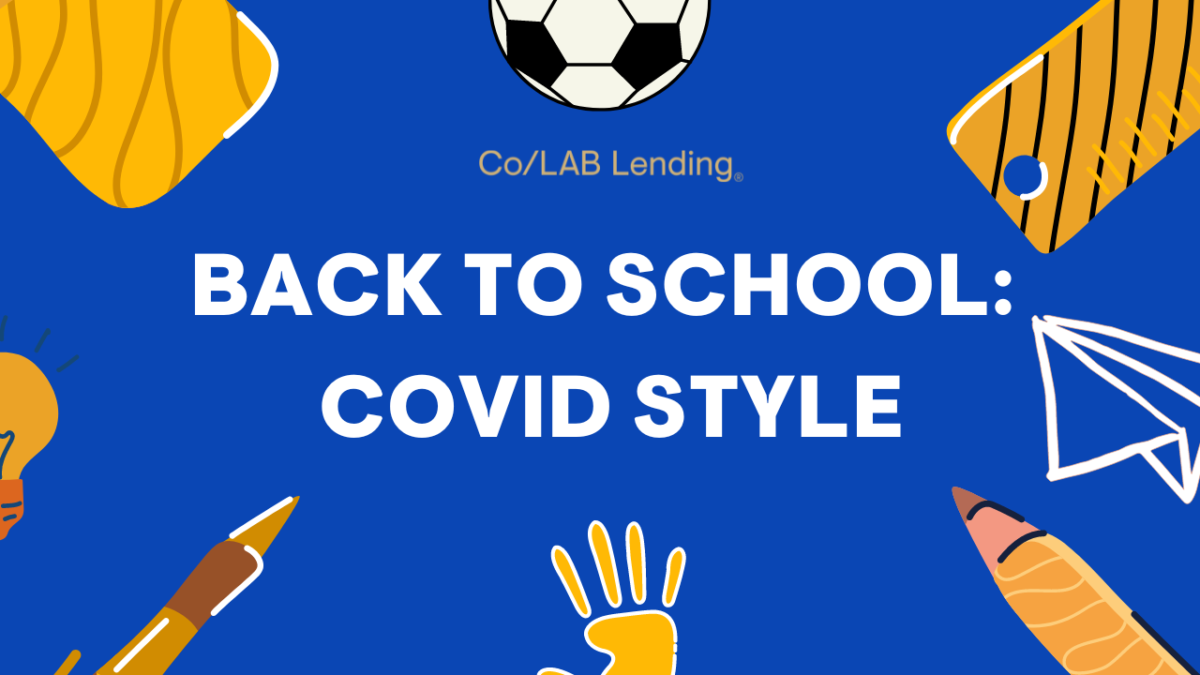 Back to School: Covid Style
.
Kids will be going back to school soon. What does that mean for everyone? More importantly, what does that mean for you? For starters, it means it's time to buy supplies. Everything from pencils to glue, rulers, and crayons. Don't forget the new backpacks and lunch boxes. Even if they are buying their lunch, in which case they won't need a lunch box, it's still time to buy a new outfit for that first day of school, that way your child feels extra awesome.
On that list, there may be a few other things that possibly were not on the list before:
Box of tissues
Hand sanitizer
Disinfectant wipes
No matter the age, the first day of school is always a blast. Seeing old friends or making new ones. Maybe they are going to a different school. With the school year about to begin, there are so many things left to uncertainty.
School will begin in a few days or a few weeks. But no matter the case summertime is coming to an end. This year is different from past years. Parents are trying to figure out new schedules, create new daily routines, and generally try to plan for what is going to happen with their children. Many schools, due to Covid-19, are doing online schooling. This is a task for many parents because they must now find some way to have their children online while they are at work. Whether it's the first year or last year for the student, this is not easy for anyone. Schools have done all they can to make the year as normal as possible.
Now, what does this mean for parents and students?
That's a good question. If the schools have not decided to go fully online, then more than likely your child will have to wear a mask to school. We all know how it goes; masks are to be worn unless you can be six feet apart. This means the normal group activities in school may not be a possibility.
While you may have your child home during this time, it is important to give them as close to a classroom setting as possible. There are plenty of ways to do this. For example:
Set up a desk or small table with their computer, notebook and writing utensils.
Keep them away from extra distractions, such as television
If you have more than one child, in school or out, make sure they have their own area if possible.
If possible, have someone available to help the child if needed
If your child gets to go to in-person learning, there may be a few things that get put into effect. Your child may have to:
Get their temperature checked at school
Wear a mask
Stay six feet apart
Wash hands often
Stay home if sick
Be sure to go over all of these new changes before they begin. It will make the transition much easier.
I, myself, am sending my daughter to school for the first year. My mind has been going round and round trying to figure out what I need to do. I've been looking into what I could do with my daughter starting school. I work forty hours a week and have two other small children, ages 2 and 3 months. When it comes to working from home as well as homeschooling there are some things that may help if you have the resources.
Communicate a family plan
With all the craziness in a day, it's important to plan it out as much as possible. You need to set boundaries and make sure everyone knows what is going on. There needs to be a time to work and a time for breaks. Even with work being stressful, you need to make sure that you are completing your work. Your kids, when in school, need to be completing their work. Schedule out your day so you have something to keep a routine. Routine is everything when you are thrown into something so different.
Here are some ideas for keeping a daily schedule:
Wake up, get dressed and have breakfast at the same time each day
Pick where everyone can do their work effectively and without distraction
List the times for learning, exercise, and breaks
Schedule time for lunches and snacks
Don't forget afternoon breaks
Have dinner together as a family and discuss the day.
Enjoy more family time in the evenings
board games
reading
watching a movie
Stick with normal bedtime routines
Parent Swap
If you are a two-parent household, it's time to tag team! You can do this one of two ways. Either you each take certain days to be responsible for watching the kids while they do their school work or maybe you do half the day every day. It's important that not just one parent is left entirely to handle the stress of work and homeschooling the kids if it can be helped. Maybe you don't have a partner but you have someone else in your family who is willing to help you out. Look at your options.
Enjoy your children
While all this is going on, it may be hard to remember that there is an upside. As parents, we always wish we had more time with our children. They go from being a newborn to being an adult in no time. Children unable to be in school and you unable to be at work can be difficult to manage. Take a deep breath and look at what you have been given. Time with your children.
Work and school will always be there. Children are more confused about what is going on with the world right now. They just know that people are getting sick and we are all stuck at home. When the time is given, take a moment to spend it with your kids. Teach them to cook dinner or do laundry. Have fun but do something educational. Baking normally requires fractions, so go ahead and teach those cute kiddos how to make delicious chocolate chip cookies.
We need to remember that even with how difficult it is right now, things will get better. The time will come when life returns to "normal" even though the normal of today could be much different than the normal of tomorrow. Life goes on and we must go along with it. Take a minute and collect your thoughts. Smile and see that this crazy life we are all living is not going to last forever.
Mortgage Consultation Today!
Talk to a Co/LAB Lending Loan Officer to discuss your mortgage options. Our team is happy to answer your questions and help guide you to the perfect mortgage options.