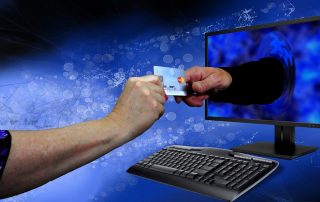 Give Yourself Some Credit
A substantial number of potential home-buyers exclude themselves from the market because of trouble with credit scores in the past, but that doesn't have to be the case!
Although adverse credit events do indeed have a substantial impact on one's credit score (which obviously affects eligibility for financing) it's not usually as bad as people think it is, and should not be considered a barrier to the dream of homeownership.
The psychological fear that one cannot qualify for a loan prevents many from even contacting a mortgage lender, despite the multitude of opportunities that exist. For these buyers with less-than-perfect credit, lenders offer a multitude of options that may help surmount a rough patch in credit history. With the aid of a trusted mortgage broker like Co/LAB Lending, buyers may find a number of alternate means to make the mortgage calculator look a little better.
FHA
Loans from the Federal Housing Authority have less stringent guidelines than conventional loans; many lenders only require a minimum credit score around 580, and only a 3.5 percent down payment.
VA
Active duty members of the United States Armed Forces, reservists, and qualifying family members may be eligible for Veterans Administration loans, which require no down payment and no mortgage insurance; credit scores have little to no impact on their mortgage rate.
USDA
Loans from the U.S. Department of Agriculture for rural properties have low interest rates and low down payment requirements, and offer long lifespans for those who qualify, regardless of income, with no down payment.
If you have had troubles with your credit in the past but still want to qualify for financing, Co/LAB Lending can help find the mortgage loan that is right for you. Contact us today (before you call your bank, and before you spend hours and hours shopping for loan packages)to discuss these – and other – alternatives to typical 15-or 30-year conventional mortgages.
Mortgage Consultation Today!
Talk to a Co/LAB Lending Loan Officer to discuss your mortgage options. Our team is happy to answer your questions and help guide you to the perfect mortgage options.