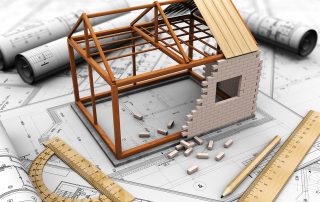 7 Tips for Negotiating Your New Home Construction Price
Buying a new home—especially for a new homebuyer—can be an arduous process. Thankfully, with a few solid tips on hard negotiating, you can turn a grueling search into an exciting adventure. Ultimately, if you're prepared when it comes time to talk numbers, you'll have the advantage. Here are 7 Tips for Negotiating Your New Home Construction Price
1. Find a Great Realtor.
While online real estate profiles on Zillow and Realtor.com can be powerful tools for narrowing your search, always keep in mind the power of a referral. If your friends and family enjoyed a particular Realtor's service, chances are, you might too.
Read: How Do I Decide On The Right Real Estate Agent?
That being said, never choose your agent as a favor to a friend or family member. Remember, you are searching for your home! You need the best advice, expertise, and negotiation skills that the commission can buy.
A high-quality agent should have a sharp eye for renovation, new construction, neighborhood knowledge, and of course, a thorough understanding of today's market. Moreover, if you're thinking about buying new construction, see if your Realtor has a good relationship with or knows the negotiation style of your potential home builders. Having a well-connected agent can make all the difference.
2. Drop the Closing Cost
If your builder won't budge on price, ask if he or she will pay for closing costs. According to Investopedia, the average closing cost in Pennsylvania is .86 to 1.51%. While that may not seem like much, on a $250,000 house, that could equal anywhere between $2,150 to $3,775. If the builder still won't budge, consider asking about upgrades or appliances.
3. Different Building Materials Can Be Used On Models
Model homes showcase a mix of standard and custom features. Make sure you understand which finishes come stock and which increases the price. This is where your agent can shine. When you're touring a home, have your Realtor inquire about the quality of the materials used and which come standard. He or she may have a thorough understanding of new construction.
Ask your agent to help you prioritize what finishes and amenities are most important to you and(even if you plan on staying a while) which features are most valuable during resale.
4. Do Your Due Diligence
Although your Realtor can be helpful, every homebuyer should be doing his own research. Talk to friends, family, and current homeowners who have purchased a new home, especially if they purchased it from the builder with whom you're currently negotiating.
Take to the internet after you've exhausted your personal network and see what advice and reviews others have given. Evaluate any criticism, bring it to your agent's attention, and address any concerns with the builder.
5. Get the Home Inspected
New construction is beautiful—like your builder just took the plastic wrap off your shiny new house. However, new construction can have problems like any other property. Hire an independent inspector to ensure safety, code regulations, and detect any defects.
6. Talk is Cheap
People can say all kinds of things to sweeten the deal, but until it's in writing, it means nothing. If you can, ask for a standard agreement form so you'll have a starting point for your negotiations. On the flip side, do not sign a thing until you understand the terms of the contract. Moreover, when you're buying a home that's not yet finished, ensure you confirm a completion date.
Most builders will safeguard themselves with provisions on pending permit approvals and zoning stipulations, but it's best to have a clear timeframe laid out on paper. Otherwise, you may wind up without a roof over your head.
Additionally, builders can insert stipulations in their contracts for charges and fees to accrue if you're unable to close on time due to delays in financing. For this reason, it's advantageous to follow through with our final tip.
7. Get Your Mortgage Approved Early
If you're actively looking to buy a home, get pre-approved at the start. Taking the initiative this early may seem unnecessary, but when you're negotiating price and there are other offers on the table, this can be a huge advantage. In a way, it takes exact numbers out of the conversation for a moment. On the builder's end, it becomes simply a question of, is one in the hand worth two in the bush?
If you've started house hunting, be sure to find a mortgage company that has options that can fit your individual needs. At Co/LAB Lending, we've received approval for homebuyers in as little as 30 days. With financing already locked down, you can negotiate like an expert. Now after knowing the  7 Tips for Negotiating Your New Home Construction Price, it is time to START BUILDING YOUR DREAM HOME
Mortgage Consultation Today!
Talk to a Co/LAB Lending Loan Officer to discuss your mortgage options. Our team is happy to answer your questions and help guide you to the perfect mortgage options.