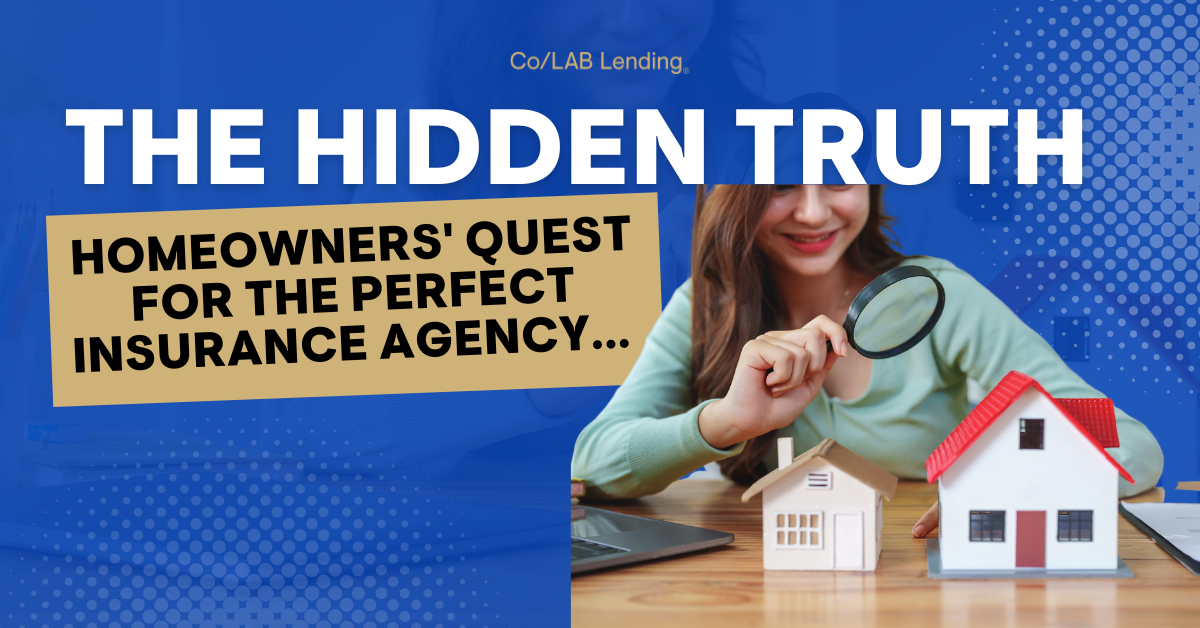 What Should Homeowners Look For When Choosing An Insurance Agency?
Buying a home is one of the most exciting milestones in your life, and it's also one of the biggest investments you'll ever make. However, when you're in the process of finding financing, there is one step that many homebuyers often forget: buying homeowners insurance.
Unlike driving a car without insurance—which is illegal—it is actually legal to own a home without homeowners insurance. However, most lenders will require you to have it in order to receive financing.
To add to your home-buying to-do list, you'll have to find an insurance agency before you can get your loan. If you're unsure of where to even start your search, we've provided a roadmap to find the right agency for you.
Take A Look At Prices
As with any large purchase, it's important to shop around for quotes from multiple insurance companies before choosing one. When considering the price, take a look at what you'll get for your money. "When it comes to choosing an insurance agency for homeowners, I want to stress that it's not always a wise decision to go with the cheapest one," suggests Allstate Insurance Agent, Nylene Baney. "There's probably a reason why that policy is so much cheaper than the others."
A lot of agencies lure new homebuyers in with temptingly low premiums. However, this often means sky-high deductibles or shockingly inadequate coverage "You want the policy that you expected to get," says Baney. Along with finding a sound policy, search for an insurance company that offers discounts/deals, and provide the gold standard coverage that lenders love to hear: "full replacement cost."
Get A Pulse On the Agents
More often than not, you're going to be talking with your agent and claim adjusters during some pretty stressful times. For that reason, make sure you find a company that provides good customer service and around-the-clock support.
"Choosing a local agency is beneficial because you can come into the office, call, and the agents know your area," says Baney. Having an insurance agent who has knowledge of the area can be invaluable to new homebuyers. "It's our job as insurance agents to be trusted advisors and make sure we're educating homeowners to the best of our ability."
Make sure you check with agents to see if your home is in a flood zone (although flood insurance almost always comes separate from a policy), the sewer system in your neighbor is outdated, the area is part of a snow belt, and any other questions related to the regional weather.
Check for Discounts
Generally, if you have good credit, a sparse claim history, and have made (or are planning to make) updates to the home, then that will mitigate risk on the agency's side. In fact, new homebuyers can find some pretty sweet deals when shopping for insurance.  According to Baney, most homebuyers coming in with a clean slate—meaning no history of claims on previous properties—can be eligible to receive significant discounts on their premiums as a reward for the spotless record.
Here are some other ways to save big on homeowners insurance:
Make updates to the house (i.e. new roof, electric, plumbing, etc.)
Bundle your home and auto
Update security (i.e. smoke alarms, security systems, deadbolts on doors, etc.)
Clean up your credit score
Find a home without a swimming pool
How Do They Handle Personal Property?
"Personal property is everything. If you turned your home upside down and everything fell out, that's personal property," reminds Baney. "With personal property, I always advise homeowners to take pictures."
By taking inventory of what is in your house and recording valuable items such as jewelry, electronics, and furniture, you can find policies that offer full replacement cost for your personal property rather than taking a flat loss. Find an agency that utilizes technology for their customer's benefit, like Allstate's Digital Locker Mobile App, which allows homeowners to simply snap a picture of their things and inventories them automatically.
Look for All Peril Policies
Many insurance agencies offer policies with low premiums in exchange for covering minimum risks. "A lot of homeowners need to choose an insurance company that offers All Peril Policies. Some policies only focus on fire, but we have lightning, wind, hail, and more.
With the right policy you can gain coverage for:
Damage from vehicles
Damage from ice, snow, and/or sleet
Explosions
Fire
Lightning
Theft
Water and sewer damage
Wind
Vandalism
For New Homebuyers
While everyone loves a good deal, be sure to shop around—and not necessarily for the cheapest policy. Lower premium policies often equate to spending more money down the road when you have to make a claim.
Be sure you communicate with your agent to understand exactly what is covered and ask them about different ways to save money by updating your home. It also may be advantageous to go with a local agent who understands your area, as he or she will be able to tell you exactly what kind of coverage you need without going overboard with unnecessary policies.
It also may be advantageous to go with a local agent who understands your area, as he or she will be able to tell you exactly what kind of coverage you need without going overboard with unnecessary policies.
Mortgage Consultation Today!
Talk to a Co/LAB Lending Loan Officer to discuss your mortgage options. Our team is happy to answer your questions and help guide you to the perfect mortgage options.