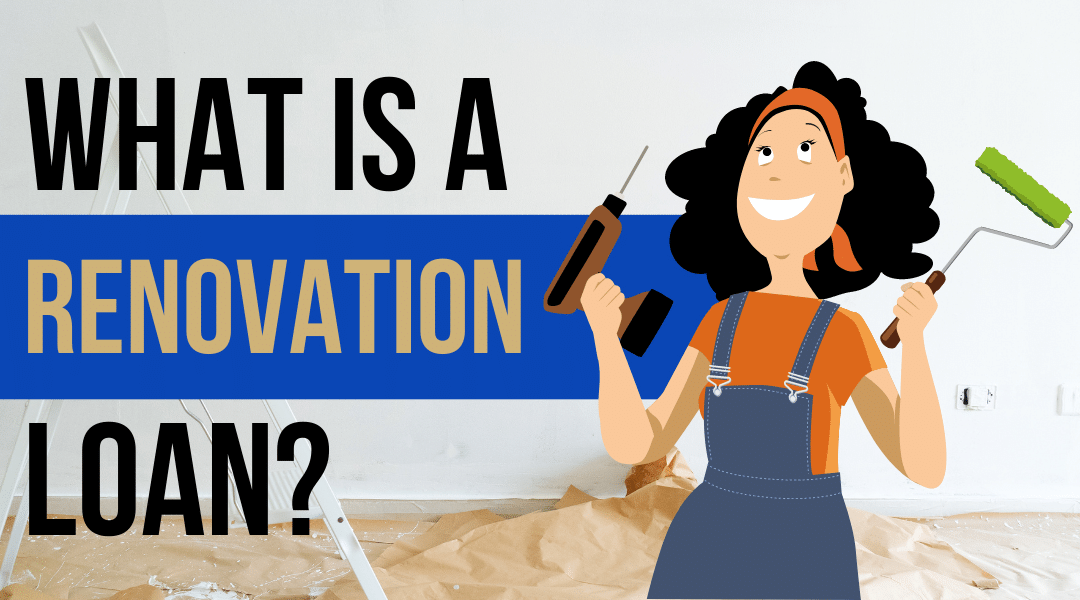 Your Guide to Home Renovation Loans: Everything You Need to Know
.
"There is always room for improvement." – Shannon Fritcher
Are you tired of those draining roofs or the wrecks in your room ceiling that keep you up at night with the fear of having the roof fall on you anytime soon? Do you find it embarrassing to invite guests to home when there are plenty of areas in your home that need renovation, even when you try to hide them with outer decorations? Worry no more, as there's always a way out of a problem. At a time like this, the ideal way out is to explore what is a home renovation loan and how you can make the most out of it, as compared to other loans.
Now when we speak of a loan, it might ring the bell of prolonged paperwork and bank problems along with eligibility stress, isn't that right? Sure, there are tons of loans out there that may have complicated eligibility requirements and procedures. Yet, for simple and actual needs, you can always find easy loans too. Speaking of one easy loan, home renovation loans can be an ideal option for you if you're not planning to use all your savings or income to fix the small yet plenty of issues in your home. But like any other loan, there are certain rudiments that should be followed when you're opting for one such loan.
But don't worry if you're unaware of the criteria and other details about a home renovation loan, as we're here to help you explore it in detail!
Wait! Before we continue further, here's a bonus video for you to explore more about this type of loan. Why do you need to watch it? It's because after learning the basics and some other details that make a home renovation loan an ideal option for you, you may need to learn more and figure out how to proceed further with this loan. So don't forget to catch up on all these details with our article and video.
Now let's start with the basics, shall we?
Understanding Home Renovation Loans
As the name suggests, a home renovation loan is undoubtedly a type of loan that helps you cover the expenses needed to fix every basic improvement need inside your home. This improvement involves every kind of repair, except for the interior or decoration of your living space.
In other terms, this is more like an unsecured personal loan that is easy to attain as it processes without the need for any collateral. Hence, in comparison to other home financing offers or loans, this type of loan doesn't need a home title to be provided before the loan process. That is, indeed, one of the best factors that make this loan an easily accessible option for even those that aren't willing to put their home at risk, as it's not a mortgage nor a reverse mortgage loan.
Then What Goes in This Type of Loan?
It's simple! When you're exploring what is a home renovation loan and find out that it doesn't require your home title, you may find it an alarming situation. But really, it's not anything you can't rely on. The process of this loan's payback is simply handled through payment installments or equal monthly payments. How you pay back this loan safely depends on the size of the loan you are taking. But despite this size, such loans aren't meant to expand too far. Most of the time, a home renovation loan is paid back in 3-5 years max.
Another aspect of the loan that adds more feasibility for you to pay back the loan is that the payment amount of the loan stays the same, despite the life of the loan. So you can have a five or six-year time to pay back the home renovation loan and expect it to have a stable interest rate that doesn't keep fluctuating with the time you take to pay back the loan, allowing you to slowly cover the specific amount that is promised at the beginning of the loan is processed. In addition, there is no additional fee or penalty when paying this kind of loan.
Qualifying for a Home Renovation Loan
Another particular aspect to consider when exploring what is home renovation loan is its qualifying requirements. Every loan has different requirements that help you qualify or unqualified for it, even a home renovation loan has specific but simple requirements. While it's not hard to qualify for this loan, what decides the amount of loan that you qualify for is your credit history and personal ability to pay. This ability to pay is analyzed by the loan lender through your annual income. The better your credit history and annual income may be, the easier it will be for you to apply for a larger amount of loan for your home's renovation. This simple loan can be attained in between an amount of $1,000 – $50,000.
Now here comes the loophole, which is the limited amount of loan offered by most of the home renovation loan lenders. As per the U.S homeowner's renovation costs, a higher amount is needed to manage the yearly home renovation costs and needs. Hence, that loan might not be the one-for-all service that can handle the costs of the entire home renovation. But since being a homeowner comes with significant expenses and financial pressure, you can undoubtedly find ease and convenience in managing these yearly renovation costs using this loan – making the rising homeownership and maintenance costs less impactful on your pocket. Oh and, not to forget, you also get to have a tad bit of your overall savings secured if that's what you're planning to use. So it's not all gone!
The Benefits of Home Renovation Loans
Now, if the above-mentioned details of this easy-come and easy go loan isn't enough to convince you why a loan is far better than those pressurizing and financially draining loans out there, here are some more benefits you can gain with this loan type:
Speaking of what is home renovation loan, you may wonder about other ways that may help you arrange easy and instant finance for your next home project. For instance, one I can think of now is a credit card. A card that everyone chooses to use at the time of instant financial purchase needs, which also limits the need to take loans for every need you encounter in life. It's like an easy solution for funding most of your needs in life instantly. But is it an ideal solution in every case, especially when you're planning to renovate your home? I guess not! Instead, a credit card may lack the amount stability, which is the most critical demand of any homeowner to bring substantial improvements and changes in his/her living space.
At a time like this, a home improvement loan offers you fixed rates along with a steady and easily payable monthly installment amount and a lower APR, especially as compared to credit cards. Also, we just can't forget the stable interest rates you get with a home renovation loan, which makes it so much easier and affordable with all your monthly household expenses. And if you talk about credit cards, I'm sure we all end up stressing about paying back the amount that we used with these stylish and friendly-looking cards with variable interest rates, that also as soon as each month starts coming to an end.
An Instant Cash Availability Solution:
Usually, we do have enough money to invest in our home improvement expenses. And at a time like this, it's always wiser to pay upfront with the cash you have instead of looking for ways to get other finance sources to borrow the money and save what you have. However, in most cases, even with enough money in your account or that is about to come in your account, you may not have the whole amount needed for home improvement in cash. Now you can't pay the workers in installments, can you? So when you do have cash but not all at once, opting for a home improvement loan that can give you all that cash at once instantly can be an easy-to-go solution that won't ever be hard on your budgeting plan too.
Safer Than Other Home Improvement Loans:
Speaking of safer than other options, one particular home improvement financing option that is often advertised is the HELOC. This "home equity line of credit" lets you enjoy a lag reline of credit, margin it flexible enough to invest in any primary or luxurious home improvement need. So it's basically enough for you to make any exceptional improvement or change in your home as you like. Doesn't that sound like a flexible payment plan? But before you opt for it, do consider the loopholes or risks that come along. Speaking of this specific loan, it is tied to the equity in your home. That means that defaulted payments can lead to risking your home.
Now is that fancy home improvement loan amount any worth if you won't even be able to secure your home, in case you aren't able to pay back the installments of that extensive amount you take? Another possible factor that makes such types of loans insecure is the unstable interest rate that makes your monthly payable amount differ, as per the fluctuation in the global interest rates. In contrast, learning what is home renovation loan and opting for one may cause lesser money coming to you, but it doesn't risk your home nor cause financial pressure, making it a wiser and preferable method of renovating your home. Besides, why go for luxury when you can invest less and bring peace and comfort to your home? Isn't that what we all crave the most?
Conclusion: Making the Most of Home Renovation Loans
Once you have understood what goes into this type of loan and how you can achieve more security, financial help, and reliability with it, you can move forward with applying for one. Thanks to its feasible eligibility requirements, you surely don't have to worry about not being able to qualify for it too. Good Luck!
Mortgage Consultation Today!
Talk to a Co/LAB Lending Loan Officer to discuss your mortgage options. Our team is happy to answer your questions and help guide you to the perfect mortgage options.