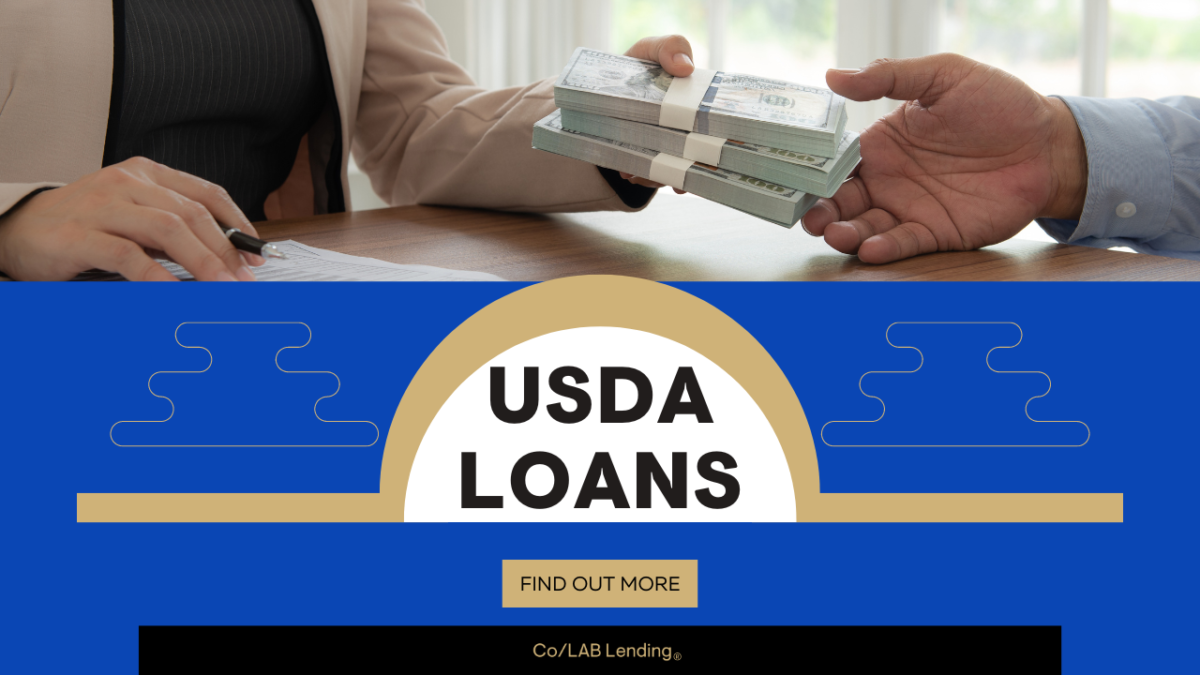 Understanding USDA Loans: A Comprehensive Guide
A Comprehensive Guide to USDA Loans
The phrase USDA—also known as the U.S. Department of Agriculture—might conjure images of rolling crop fields and grazing cows, but this government agency actually offers much more than policies and support for farmers and ranchers. The USDA also offers housing assistance in the form of government-backed mortgages and home repair loans for qualifying individuals. USDA loans got their start in the 1990s with the intention of advancing rural development and making homeownership a reality for low- and moderate-income families living in rural areas.
The USDA facilitates several loan programs aimed at providing homeownership opportunities to rural Americans as well as home renovation and repair programs. Generally, these loans are for people with very low to moderate incomes looking to purchase property in rural areas. The term rural may be a bit misleading in this case. It's not aimed at just farm properties or homes located only in sparsely populated areas. In fact, 97% of the United States is USDA eligible, meaning that many small towns and some suburbs around major metropolitan areas qualify.
USDA Home Loan Programs
The USDA offers three loan programs to assist qualified buyers looking to purchase or renovate single-family homes in eligible areas. USDA loans are a great option for borrowers who may have less than perfect credit and are interested in buying a house with no down payment. In fact, one of the features of a USDA loan is that applicants can get financing for 100% of the loan if eligible. This means that you as the borrower may qualify to buy a house with zero money down.
Before diving into each program, it's important to understand these loans have several types of requirements, from residency to income level to geographical location of the property to the size of the home.
USDA loan programs are open to U.S. residents, non-citizen nationals, or qualified aliens—people who have been granted permanent Resident Alien Status, granted asylum, or are a refugee admitted to the United States. The income restrictions are based on the county that the property is located. Simply put, the income restrictions are just a matter of not making too much money. Also, keep in mind the income value used for these loans is calculated based on the entire household, whether a person is on the loan or not.
The USDA has a website that can be used to determine your eligibility as a potential applicant and the eligibility of property you may be pursuing. The website is available to view here.
Now, let's explore the USDA's available home loan programs.
Single-Family Housing Direct Home Loans
First up is the USDA's single-family housing direct home loan, which also is known as the Section 502 Direct Loan Program. This program aims to help low- and very low-income applicants obtain housing in eligible areas through payment assistance. The assistance takes the form of a subsidy that reduces the mortgage payment for a short period of time. The subsidy amount is based on the applicant's income.
Properties purchased through this program must be located in a rural area with a population of fewer than 35,000 people. Other highlights of this loan include:
No downpayment is usually required.
The loan has a 33-year payback period—38 years for very low-income applicants.
Interest rates are typically 2.5% but can be as low as 1% in some cases.
This loan cannot be used for an income property.
According to the USDA, loan funds can be used to build, repair, renovate, or relocate a home. Funds also can be used to purchase and prepare sites, including providing water and sewage facilities.
Single-Family Housing Guaranteed Loan Program
Next, the USDA's single-family housing guaranteed loan program—known more formally as the Section 502 Guaranteed Loan Program—works with approved lenders to provide low- and moderate-income applicants with an opportunity to own housing in rural settings. Eligible applicants can purchase, build, rehabilitate, improve, or relocate a home.
Other highlights of the loan include:
There are no credit score requirements set by the USDA, but lenders offering this loan product often require a minimum of 640.
The loan term is a 30-year fixed rate.
Interest rates will vary by lender.
This loan cannot be used for an income property.
Loan funds can be used for a new or existing residential property that must serve as a permanent residence.
Single-Family Housing Repair Loans & Grants
Lastly, the USDA's sing-family housing repair loan and grant program, also known as Section 504 Home Repair program, provides loans to very-low-income homeowners to repair, improve, or modernize their homes. The program also provides grant funding to elderly very low-income homeowners to mitigate health and safety hazards in their homes.
In order to qualify for the program, applicants must own and occupy the house in need of repairs, be unable to obtain funding to perform the repair from other sources, have a family income below 50% of the area median income. For home repair grants, the applicant must be age 62 or older and unable to repay a repair loan.
The eligibility of a home can be determined by checking the home's address. Individual states may have their own requirements based on state and local regulations. Please contact the state office in the state where your project is located.
Important information to know about loans awarded under this program includes:
The max loan amount approved is $20,000.
The repayment period is 20 years.
The interest rate is a fixed 1%.
Important information to know about grants awarded under this program includes:
The max grant amount awarded is $7,500.
A grant must be repaid if the home it was used to repair is sold within three years of receiving the grant.
If you happen to be eligible for both a USDA home repair and grant, it is possible to combine the two for a total of $27,000 in assistance.
Frequently Asked Questions
How do I find out if I qualify for a USDA loan and how much can I borrow?
The USDA has a website that can be used to determine your eligibility as a potential applicant and the eligibility of property you may be pursuing. The website is available to view here.
There is no maximum loan amount for the USDA loan program. Instead, the loan amount is limited by the borrower's debt-to-income ratio (DTI). In most cases that limit is set to 41%. If the borrower has a credit score over 660, shows stable employment, and can demonstrate the ability to save, that ratio may be increased.
Do USDA loans require a down payment?
No, USDA loans don't require a down payment, so the entire purchase price often can be 100% financed.
Do USDA loans include assistance to cover closing costs?
Applicants utilizing a USDA loan can receive seller's assistance, which can lower the overall loan amount. Applicants are eligible for up to 6% seller's assistance of the purchase price. Another benefit with a USDA loan is if the seller's assistance doesn't cover all the closing costs, applicants can finance closing costs into the loan. For this to happen, the property would have to appraise for a higher value than the agreed-upon purchase price.
Do USDA loans require mortgage insurance? Are there other fees I should know about?
Yes USDA loans do require mortgage insurance, but it is a small amount when compared to other government loans and conventional loans. The mortgage insurance is 0.35% of the loan amount. USDA loans also have what's called a funding fee, which is 1% of the loan amount. For example, the upfront funding fee on a $100,000 loan would be $1,000 with a mortgage insurance premium of $350. The $1,000 fee is a one-time fee. The $350 premium is spread out over 12 months, so the monthly payment would be just under $30.
Is the USDA loan program limited to first-time buyers?
No, the USDA Rural Housing Program can be used by first-time buyers and repeat buyers.
Is there a minimum credit score for USDA loan programs?
The USDA doesn't have a minimum credit score requirement, but most lenders offering USDA-guaranteed mortgages require a score of at least 640. If you don't have a credit score, your lender may accept "alternate" tradelines to establish a credit history, such as rental and utility payment histories. If an applicant does have a credit score of 640 or higher, they quality for streamlined processing, whereas someone with a score lower than that would need to go through a more thorough underwriting process.
Who can I contact with additional questions about USDA loans?
Speaking to a loan officer can help answer this and more if you are considering a USDA home loan. Contact Co/LAB Lending to learn more about USDA loan opportunities.
Mortgage Consultation Today!
Talk to a Co/LAB Lending Loan Officer to discuss your mortgage options. Our team is happy to answer your questions and help guide you to the perfect mortgage options.