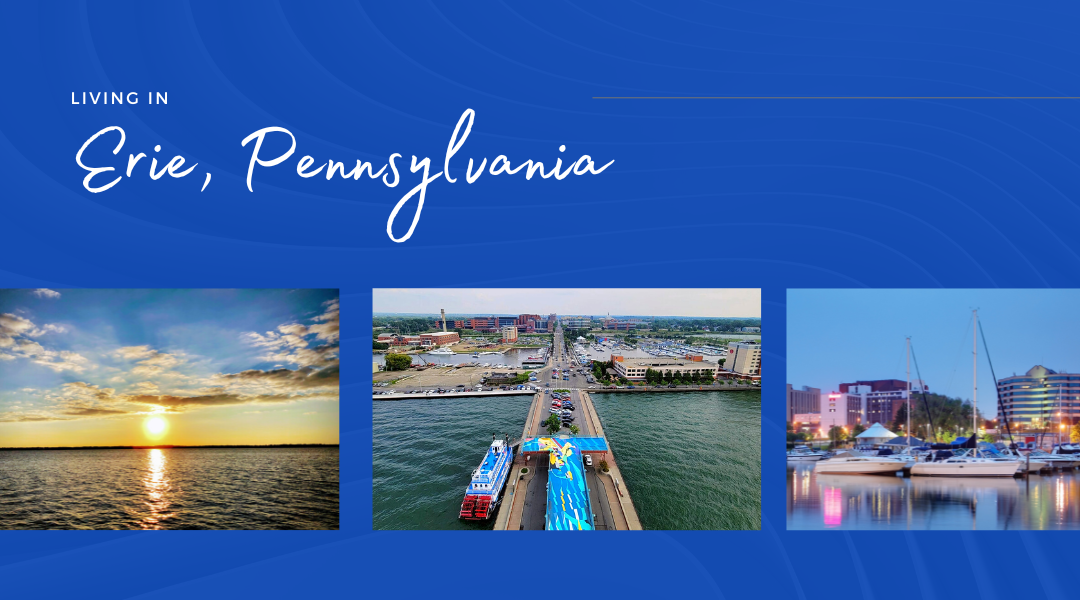 Living in Erie, PA: A Comprehensive Guide
The Benefits of Living in Erie, PA
Are you looking for a great place to visit or move to in Pennsylvania that offers the perfect balance of work, outdoor activities, and playing?
Erie is often overlooked as an exciting destination. But Erie has so much to offer—from its lakefront activities and top-rated schools to its delicious restaurants and local produce. You'll find something new every time you visit Erie!
With our Eat, Splash & Play in Erie, PA City Guide, you can discover all the best things Erie has to offer. From uncovering hidden gems around town to exploring local neighborhoods and lakefront activities– this guide will help you make the most out of your trip or move to Erie, PA! Get ready for an unforgettable experience with Eat, Sleep & Play in Erie, PA City Guide!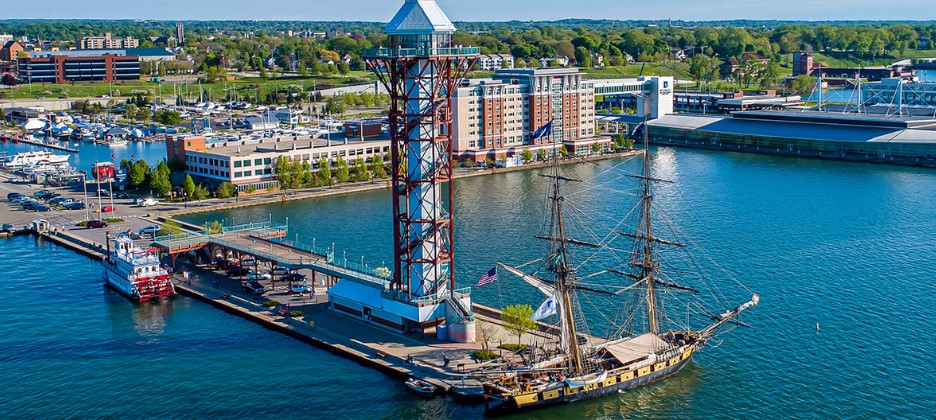 Other benefits of this guide:
Discover Erie's hidden gems with our city guide

Explore Erie's local neighborhoods and schools

Find the best restaurants in Erie
Emotional benefits:
Enjoy an unforgettable experience in Erie, PA

Feel right at home exploring Erie's local scene

Make the most out of your trip to Erie!
Throughout this guide, I will be providing you with resources, maps and recommendations,  Some of the information contains affiliate links, that if you click on and buy, could result in us getting paid a commission.
Where in the world is Erie, PA?  I thought it was a small city and a good place to raise a family.  I had no idea before moving, how many good things Erie had to offer.
When I announced 20 years ago that I would be moving to Erie, PA, a city in the most northwestern corner of Pennsylvania, someone honestly said to me, "It's called "Dreary Erie" for a reason."
While I have to agree that there are a number of days each year that are quite dreary, Erie, PA has been a wonderful place to live, raise a family and start a business.  With it's affordable housing, beauty of Lake Erie and miles of trails, every family member is sure to find something to explore and enjoy.
Just like in my hometown of Albany, NY, you can find all of the things that you want in your life in most cities, you just have to look to find them.
In 2015, a local Erie paper, The Erie Reader, wrote an article that summarized the Erie region below:
"An Examination of the Region's Industrial Workforce"
Those who like to look back nostalgically on the state of labor and industry in Erie County might want to take a second look. Erie lost nearly 10 percent of its total employment during the 1950s and 15 percent of its workforce in the early 1980s. But by the end of the Clinton era, employment in Erie County rose to an all-time high of nearly 138,000, according to a study by the Economic Research Institute of Erie. Since 2000, local employers have battled a global recession and volatile markets for durable goods, which destabilized employment and sent the local workforce on a proverbial roller coaster ride in search of stability and economic safe haven. The nature of industry in Erie has also changed dramatically during the past half-century. Since 1965, there has been an increase in non-manufacturing jobs, as manufacturing has steadily declined. Today, non-manufacturing jobs make up more than 80 percent of the regional workforce. This is problematic because non-manufacturing jobs tend to offer lower wages and less opportunity for personal growth than manufacturing jobs. "We're moving toward more services, although manufacturing remains strong in a different kind of way,"
As of 2022, the largest employers in Erie County are:
PS-Strearns

Weber Murphy Fox Architects

Erie Insurance

Zurn Industries

Barbor National Institute
You can research other opportunities in Erie at https://www.zippia.com/company/best-biggest-companies-in-erie-pa/
When I decided to follow my college sweetheart to Erie, I needed to find a new job and a place to live, two things that most everyone will also be doing. I had no problems doing either. I found a job at a local accounting firm very quickly, and although it was paying less than the salary I was being paid in New York, that was to be expected when you look at the cost of living in the Erie area. My soon-to-be husband and I were able to purchase our first home, at the age of 24, and only with one salary! There are not too many areas where this accomplishment is possible.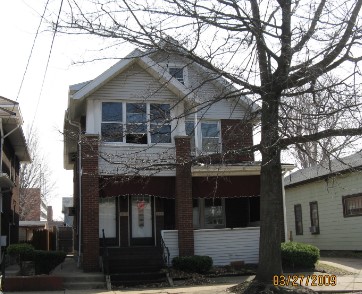 Therefore, before digging into my favorite spots and activities that I have found in Erie during the last 20 years, let's take a look at some of the facts and numbers:
A Few of the Facts
Median Home Price: $144,000
Median Rent: $787
Median Household Income: $55,949
Erie, PA is the fourth-largest city in Pennsylvania with an estimated population of 101,786 (as of 2019). Erie's unemployment rate as of October 2020 was 6%, much lower than the national average for that month (6.7%).
Top Employers in the area:
Erie Insurance

Erie VA Medical Center

UPMC Hamot

Saint Vincent

Barber National Institute
The Weather in Erie, PA
To say that I was unsure and hesitant about relocating to western, PA is an understatement. I actually gave my husband an ultimatum and told him, "You have 5 years to show me that Erie is the place for us to live. After 5 years, if we haven't bought a home or started a business, we will reassess and move somewhere else!"
One of the best aspects of living in Erie is that the costs to take risks and try to make big moves in this smaller town, are much more affordable than in bigger cities.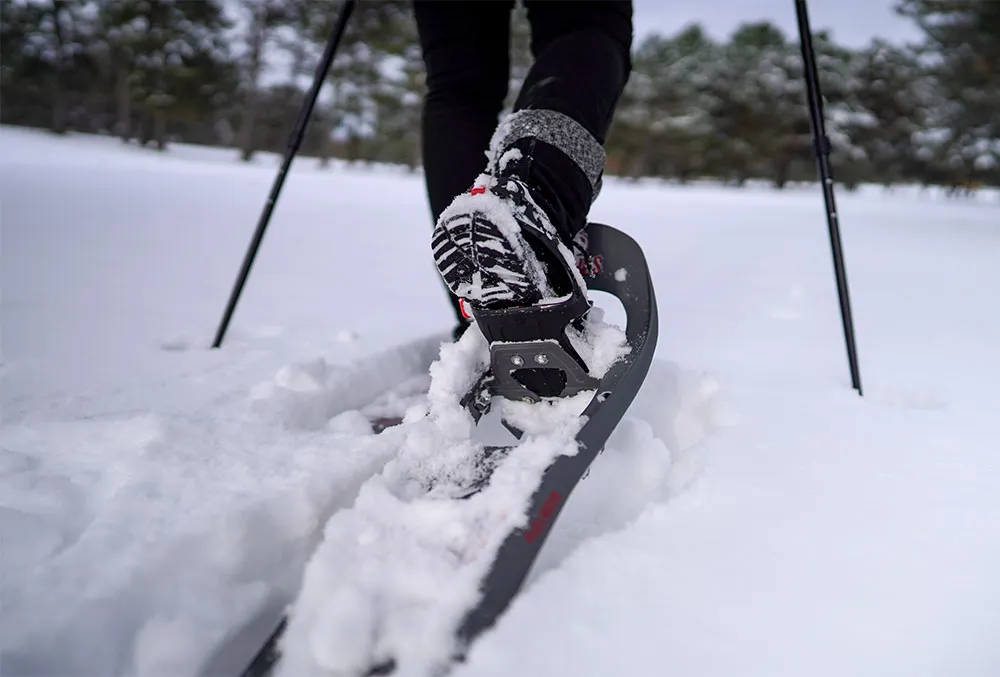 One of the not-so-fun things about Erie is the weather.
When I was pregnant with our first child in 2008, my baby shower was planned for the first week in APRIL. The morning of the shower I woke up to 24 inches of snow that had fallen overnight. Near tears, I thought for sure no one would be celebrating our little girl's arrival with me. To my surprise, the hearty women of Erie dug their cars out of the snow and we had a full house that spring morning (next to the fireplace!) I recommend getting a good pair of snow shoes. The ones I have used through the years are these:
Erie does get a lot of snow, but Erie's summers are warm and humid with temperatures rising into the 80s and occasionally reaching 90s during summer heatwaves.  While the summer is shorter than in some areas, if you like to garden like I do, you will be able to plant and enjoy a garden between June and September.  My only tip is to wait until the first week of June to begin planting any seeds or young plants.  I have tried cheating and starting earlier, and that only resulted in failure, as you are sure to get hit with an overnight frost.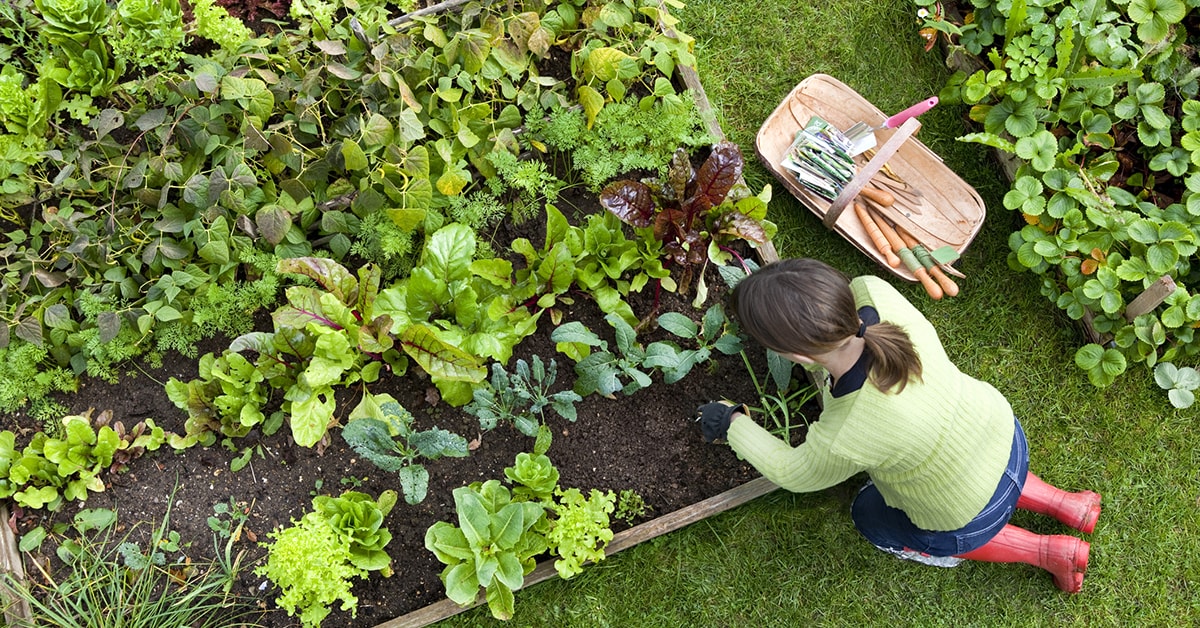 The snow, frost and weather did not scare me off!
Here I am 20 years later, still living in Erie, PA with no plans of going anywhere anytime soon.  That is why I want to share with you, all the great things that Erie has to offer.
If you are making a permanent move to Erie, one of the most important pieces of information you will be looking for is, where to live, and what schools should you send your kiddos to?
Let's start out by looking at a map of Erie County and giving you an idea of what the areas are and how to find information about the schools in each of the areas.  The map I have included is helpful in pointing out the 13 main school districts in Erie, County.  The further you live from downtown Erie, the more rural the areas are, but one of the great things about this city is that you can live in the suburbs and get to any main attraction, restaurants, and jobs within 5-20 minutes.
Schools and Neighborhoods in Erie, PA
Erie City – is the most heavily populated part of Erie, County and consists of a Westside, Eastside and downtown area.  The taxes are higher if you choose to live in a city neighborhood, and the schools are still great schools.  Safety can be an issue within some of the schools and neighborhoods throughout the district, so getting an introduction from a knowledgeable real estate agent,  to the best places to buy, rent and live
If I had to pick one downside to Erie, the downtown area & activity would be it!  As the surrounding areas have grown, expanded and modernized, the City of Erie has fallen behind, with many buildings and areas not updated.  While there are pockets of urban diversity & culture, you really need to look for it.
Erie's Westside Neighborhood

Erie's Eastside Neighborhood

Glenwood Park Neighborhood
For more information on Erie City's Schools, click on the district website
Erie City School District: https://www.eriesd.org/
For those of you who know you would like to find a place to live outside of the city, there are numerous options.  I have outlined and listed a handful of them below:
#1 Fairview Township is a smaller community & school, as well as one of the top ranked Blue Ribbon schools in the state of Pennsylvania.  It has 1,801 students in grades K-12 with a student-teacher ratio of 17 to 1.
One of my favorite websites to find and compare information about any area in the United States is a website and mobile app called Niche.  Fairview is ranked #36 out of all 495 school districts in the state of Pennsylvania, according to Niche Website: https://www.niche.com/k12/d/fairview-school-district-pa/
You can find more information about the Fairview School District by visiting their website: https://www.fairviewschools.org/
To get a list of homes for sale in Fairview Township- click here and give us your best contact information: https://colablending.my1003app.com/134230/register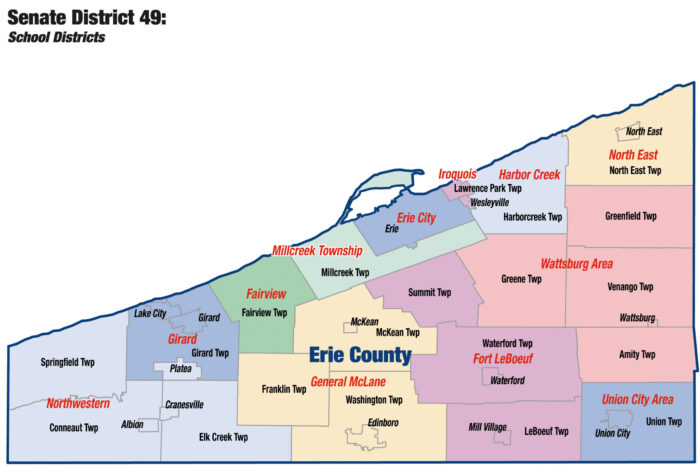 #2 Summit Township or Fort Leboeuf School District is ranked 2nd in the Erie area.
It has 2,027 students in grades K-12 with a student-teacher ratio of 13 to 1.  I have personally experienced the Fort Leboeuf District academically & athletically, and after spending 8 years in the district, can attest to the fantastic teachers, support and coaches the school district employs.
The three main areas & neighborhoods in Summit Township, that have elementary schools are:
Mill Village 

Robison Elementary

Waterford Elementary
School Website:  https://www.fortleboeuf.net/
To get a list of homes for sale in Summit Township- click here and give us your best contact information: apply here
#3 Millcreek Township & School District is the most popular & largest district.  It has 6,353 students in grades PK, K-12 with a student-teacher ratio of 16 to 1.
My husband grew up in Millcreek and I thought it was the only place he would want to live when we were ready to buy a home and have kids.  Thankfully when we found our dream home in Summit Township/Fort Leboeuf, #2 on this list, he shared with me that he felt great with many of the Erie School Districts.
Millcreek is the most diverse of all the county schools in Erie and their athletic programs are always strong.  The more well known neighborhoods are:
Oak Hill Subdivision

(Walnut Creek Middle School & Asbury Creek Elementary are behind the neighborhood)

Whispering Woods
South Shore Estates
Millcreek School Website: https://www.mtsd.org/
To get a list of homes for sale in Millcreek Township- click here and give us your best contact information: apply here
#4 on the list is North East Township & School District
All I think of when I hear North East is the smell of the concord grapes that you can breathe in  when driving through the area in September through October.  Not only does North East have a great school district, but the local farms and wineries make North East a really special place to live and raise a family.
North East School District Website: https://www.nesd1.org/
5 Other School Districts & Areas in Erie, PA (in no particular order)
General McKean Township & School District
https://www.generalmclane.net/
Girard Borough and Township
https://www.girardsd.org/
Harborcreek Township
https://www.hcsd.iu5.org/
Northwestern School District
https://www.nwsd.org/
Private School Options with Strong Athletic Programs
Cathedral Prep is an above average, private, all-boys, Catholic school located in ERIE, PA. It has 523 students in grades 9-12 with a student-teacher ratio of 15 to 1. Tuition is $9,375 for the highest grade offered. After graduation, 98% of students from this school go on to attend a 4-year college. https://www.prep-villa.com/
Villa Maria Academy
Villa Maria Academy is an above average, private, all-girls, Catholic school located in ERIE, PA. It has 301 students in grades 9-12 with a student-teacher ratio of 11 to 1. Tuition is $9,700 for the highest grade offered. After graduation, 86% of students from this school go on to attend a 4-year college. https://www.prep-villa.com/
Exploring Erie, PA: Hidden Gems and Local Hotspots
Lakefront Living: Presque Isle State Park
I did not realize before moving to Erie, that the city is settled right beside one of the great lakes, Lake Erie.  Lake Erie is so large that it has the feel of the ocean, and Erie's gem that brings tourists from all over the country is Presque Isle State Park.
Presque Isle is an inlet that juts out for miles, and is filled with beaches, trails & walkways, as well as a marina and the Tom Ridge Environmental Center.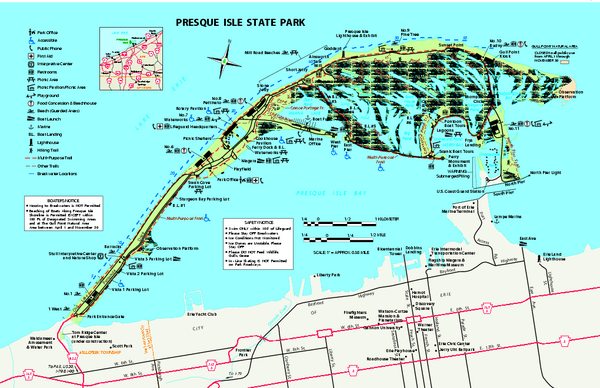 My kids and I over the years have spent many weekends on Presque Isle's beaches, bike trails and of course, Waldameer.  Waldameer is Erie's locally owned & operated water & amusement park.  Waldameer has ruined me for most amusement parks I visit anywhere else in the country.  Waldameer is by no means a Six Flags, but it is a fantastic park that your family will have fun at year over year.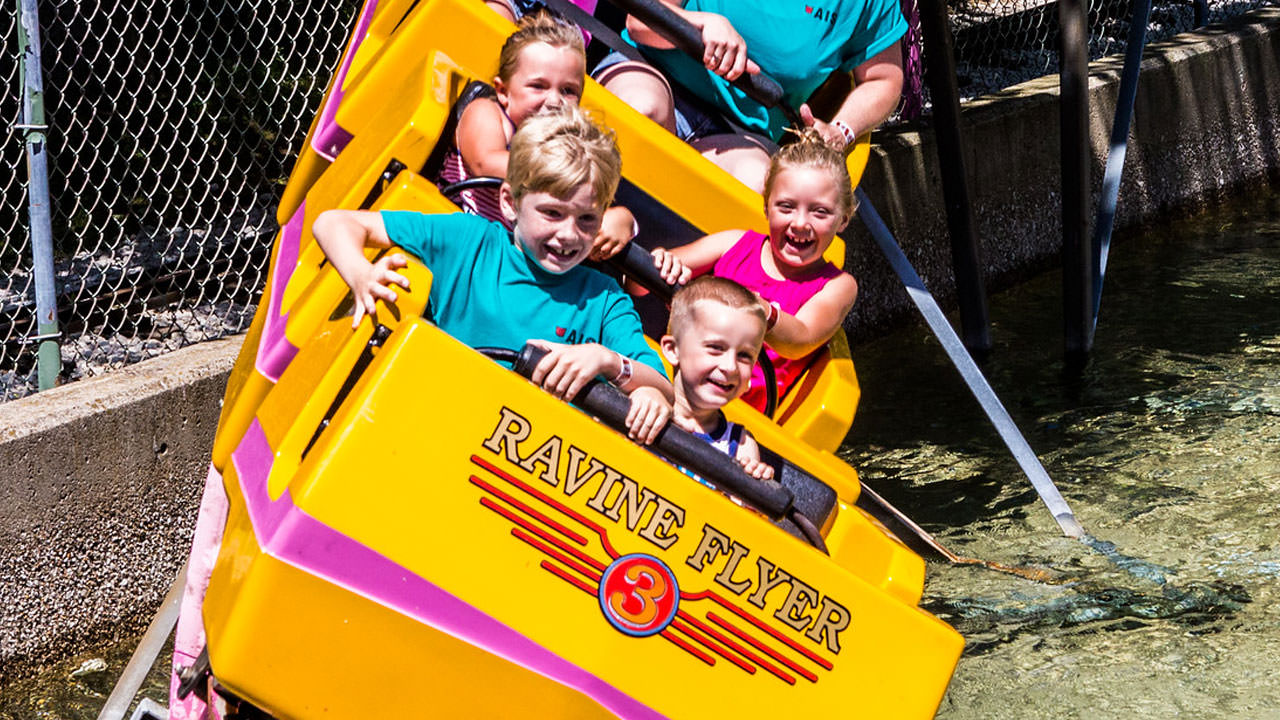 Beaches
Beach 6- large beach with 8 volleyball courts
Beach 11- the shallowest beach that is best for small kids
Sunset Point Beach- best for an evening picnic watching the sunset
Waterworks Beach (between 6 & 7)- most Dog-Friendly Beach
Presque Isle has more *Erie "Instagrammable" spots* than any other location within the county.  Here are just a few:
Lighthouse

Bicentennial Tower and Summit Reservoir Observation Deck
Houseboats
Waldameer & Water Park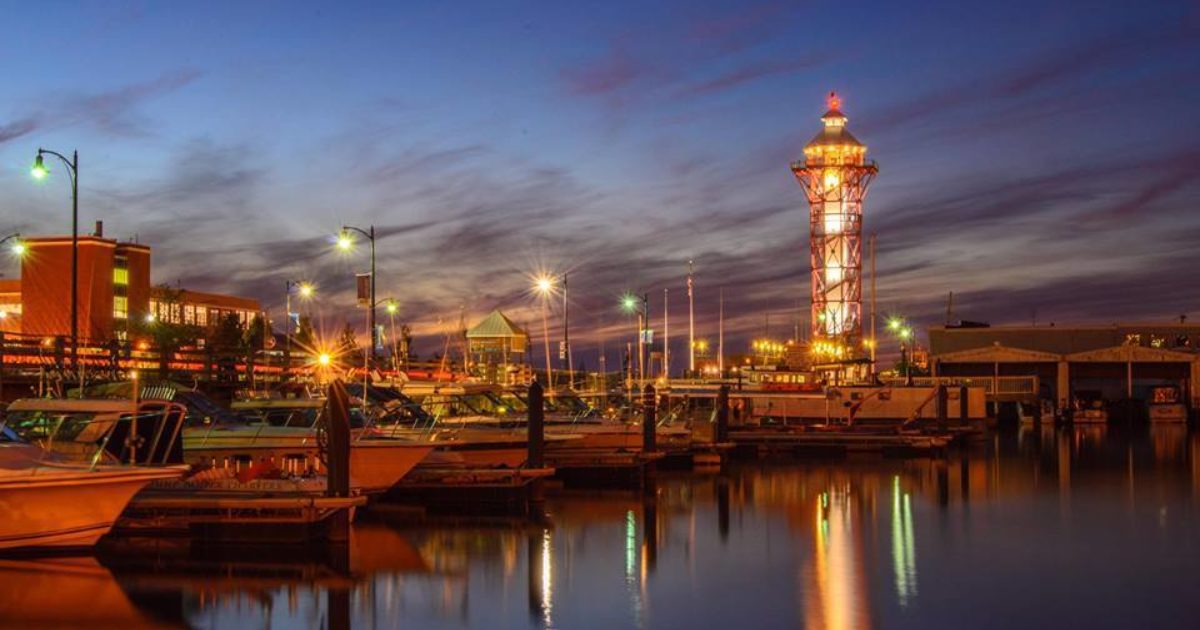 Some of the other things you can do on the water:
Presque Isle Boat Tours

Scallywags Pirate Adventures

Lake Effect Sailing

Buckets Fishing Charters
Farm Fresh Produce
One of my favorite things to do from summer to fall in Erie County is to visit one of the many farms that grow local fruits and vegetables.  Beginning at the end of June/early July, all the way through the fall months, you can find a local farm that sells fresh produce that can buy or "pick your own."  I have picked strawberries, blueberries, apples, cherries, peaches and more.  Below are a few of the farms that you can visit and pick for yourself:
Troyer Strawberry Acres:  Corner of 97S & Flats Road
4 Quart is $8 when you pick yourself
Apple farms- Rahal Farms-
R&B's Blueberry Farm
Hulings
Blueberry farms
Berries & Bloom:  Around the 4th of July
Black & Red Rasberries-
255 Wheelertown Road, Waterford
Sceiford Farms – Cherry, apples & peach  farm
The best for updated information is Facebook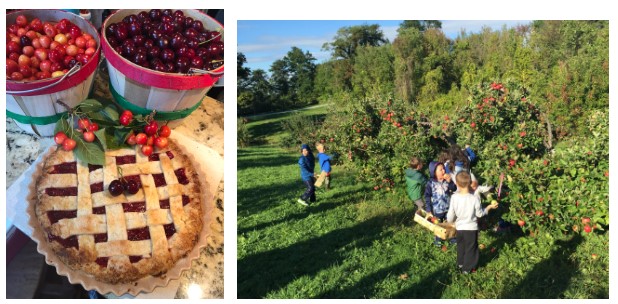 Restaurants
When moving from New York City to Erie, PA, I was not able to compare Erie's restaurant scene, but after twenty years of date nights, there are plenty of great places that have been built by local entrepreneurs:
The Cork 1794

Mes Cuzi

Bistro 26

Erie Ale House

Oliver's Rooftop

U Pick 6- Tap House, Harbor House

Lavery Brewing Co. Pub & Eatery Erie 

Chain Restaurants- Longhorn, Olive Garden
Family Fun and Entertainment in Erie, PA
Erie Zoo

Erie Maritime Museum

Waldameer Park & Water World

Erie Art Museum

Lake Erie Speedway

Presque Isle State Park 

Erie County Historical Society & Museums

Splash Lagoon Indoor Waterpark Resort 

Bicentennial Tower and Summit Reservoir Observation Deck
Wineries
One of my favorite discoveries during my time living in Erie has been the Wineries that dot the shoreline from North East Township all the way to the New York border.  Before I had four kids, my husband and I would rent a party bus each year and invite 10 other couples to spend an afternoon driving from winery to winery, tasting all the delicious wines that are made from the grape vineyards that grow in the town of North East.
You can still go winery hopping throughout the year, or attend the annual Wine Festival where all of the vineyards come together.  Some of the wineries in the area are:
Erie Shore Vineyard

Presque Isle Wine Cellars

Mazza Chautauqua Cellars

Arundel Cellars & Brewing Co.

South Shore Wine Company

Whispering Oaks Winery & Lodging

Fisher's Seafood, Winery and Bistro

Penn Vintage Wine & Port Co. Erie PA 

North East Estate Wines & Spirits Erie, PA 

Johnson Estate Winery Erie Pa

NEW- Cellar 22
In addition to wineries, Erie has a number of Breweries, and Festivals and Events you can attend, some of the ones we have enjoyed are:
Erie Home & Garden Expo

Asbury Woods Maple Festival & Winter Wonderland

8 Great Tuesdays

Celebrate Erie

North East Cherry Festival

Erie Blues & Jazz Festival

Erie Craft Beer Weekend or Beer On the Bay
If you are looking for an area where your kids can attend college while staying close to home, Erie has a number of local state & private schools to choose from. 
Local Colleges
Penn State Erie, The Behrend College

Mercyhurst University

Edinboro University of Pennsylvania

Gannon University

Erie Institute of Technology

Lake Erie College of Osteopathic Medicine
Other Erie Mentions:
Presque Isle Downs Casino

Peek N Peek Resort (30 minute drive from the City of Erie)
Port Farms
Erie Playhouse
As residents, parents, small business owners, employees and families that live, sleep, splash and play in Pennsylvania, we are always looking and finding new things to do and try in the Keystone State.
If you are looking to make a move to Erie, PA or any other area in the United States, the links and resources below can help you find more information to help with your decision.  Leave a comment below with your questions & experiences about Erie, PA.
Erieevents.com
Eriedowntown.com
VisitErie.com
Uniformed Crime Report
Volunteering & Civic Life
OpenStreetMap.us
Urban Neighborhood Boundaries
Mortgage Consultation Today!
Talk to a Co/LAB Lending Loan Officer to discuss your mortgage options. Our team is happy to answer your questions and help guide you to the perfect mortgage options.