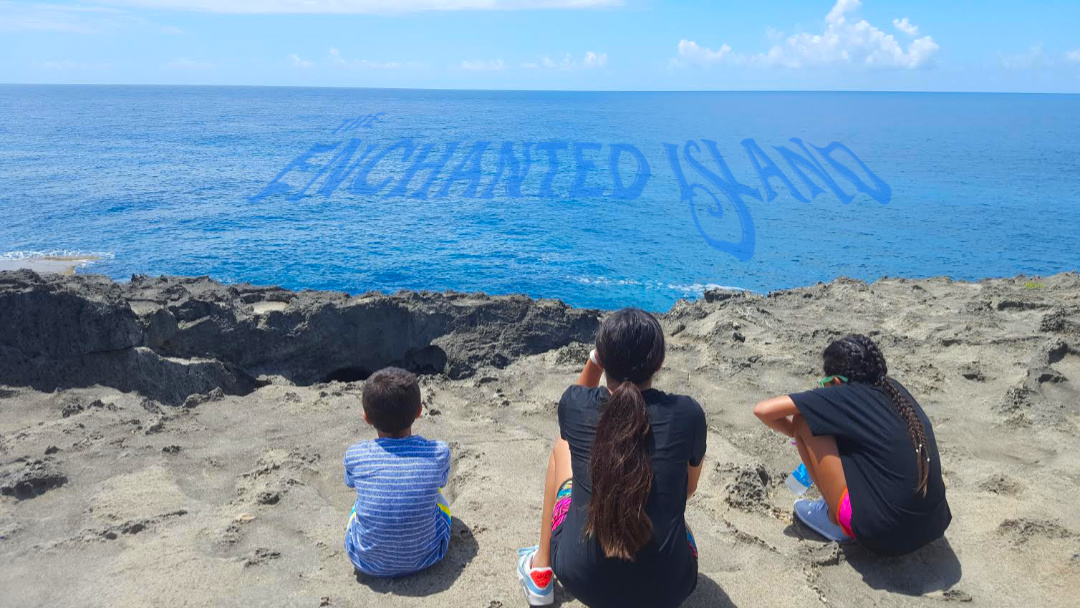 Puerto Rico: A Guide To Your First Day
.
For as long as I can remember, I have loved to travel! My family and I first stepped foot here in the U.S. back in the late 1980's. I was much younger then and I guess I could say that this was my very first big travel experience. Since then, I have been fortunate to be able to do much more traveling and have visited some truly wonderful places in the world.
I've been lucky enough to visit places like Peru, Colombia, Panama, California, Ohio, New York, New Jersey, Florida and Puerto Rico. The island of Puerto Rico, without a doubt, is by far the most extraordinary place of all I visited. From the moment I landed I found it enchanting. In fact there is a saying among those that visit that says, "La Isla del Encanto" which translates to "The Island of Enchantment".
I fell in love with this Island as soon as I landed when all the passengers started clapping because they were all happy to have landed safely, or so I thought! Little did I know the clapping was just the beginning of what this beautiful island had in store for me.
I have visited the island at least a dozen times. Each time I stay I visit a different area because I want to see the entire island and not just the touristy attractions. I really want to see what the real Puerto Rico is like, I want to pull back the curtain see all the secrets the island has to offer. I enjoy feeling "one" with the loving people of Puerto Rico and trust me this atmosphere is unique and inspiring! You can really sense it everywhere on the island.
Fill Your Belly With The Best Puerto Rican BBQ
If you ever travel to the island your first pit stop right after you land has to be Bebo's BBQ. Don't worry about missing it, it's along the way to your car rental businesses. Situated alongside the road, it's an open-air joint with a very laid-back atmosphere.
A warning to those who eat there: The restaurant is very popular and wait times can exceed 30 minutes or more! But, I am telling you it's worth the wait. That's how awesome their food is. While you're there try one of the most preferred beers on the island, Medalla Light, it's a light lager with dark color and a nice refreshing sweet taste to quench your thirst. It really puts you in the island mood.
A Day At The Beach
In Puerto Rico always have your swimsuit ready. Why? Because almost any time of the day is the perfect time for the beach! The sun is shining, there's a cool breeze and the water is refreshing. Take a few moments for yourself and take in the beauty.
But, before you leave, venture over to this beach restaurant located on 187 called Piñones. This is a hidden gem where locals gather and you can find some of the best fried food, take in views of the beautiful beaches, and drift off to your own world listening to latin music filling the air everywhere. Don't leave without trying one of the best pincho's like a kebab with toasted bread! It's one of my favorites.
Take In Some Puerto Rican History
When in San Juan you must visit the Paseo de la Princesa the most beloved promenade in Puerto Rico that dates back to 1853. On the weekends it's aligned with street vendors and is quite the spectacle.
The Calle de Fortaleza, the main street headed into the Governor's residence is always adorned and decked out in varying themes. You will also pass by the El Morro Fort which was built to protect the city of San Juan from its enemies. Make sure you have plenty of time when you visit because you can really get wrapped up in the history.
If you enjoy something more scenic try hiking La Cueva del Indio in Arecibo. You will enjoy the hike to the top where you will see the rock formations where the cave lies. It is said that the Taino Indians held tribal gatherings here. Again, you will enjoy the scenery, it's lovely so have your camera or mobile phone handy.
Still haven't gotten enough beautiful pictures? A couple other places I recommend checking out is Adjuntas, a mountainside city in the middle of the island. There you can see the giant sleeping in the mountain, or as the locals say, "La Ciudad del Gigante Durmiendo", it's a breath-taking sight!
The Day Isn't Over Yet, Puerto Rico Thrives At Night
If you're looking for night life you can't miss La Terraza de Bonanza on a Monday to gather with locals for cheap drinks and live traditional Puerto Rican music and dance. It gets packed, yes on a Monday!! Another place you should stop by is La Placita. Here, on Thursday and Friday, this local hot spot is packed wall-to-wall with people both locals and tourists all trying to take part in the energetic music and delicious drinks. It's like a huge block party!
Explore On Your Own
Don't ever be afraid to venture out in Puerto Rico. They legitimately have some of the most genuine nicest people on this planet. Even as you walk down the street you are greeted by strangers which puts an instant smile on your face. This takes me back to my first-time landing in Puerto Rico and hearing the people clap. They are clapping because they are excited and overjoyed to be on an Island with the happiest people in the world. They are ready to venture out and visit new sites, reconnect with their family and feel the energy this island gives off. I have been fortunate to go back time after time and reconnect hope one day you can too!
I have been fortunate to go back time after time and reconnect hope one day you can too!
Mortgage Consultation Today!
Talk to a Co/LAB Lending Loan Officer to discuss your mortgage options. Our team is happy to answer your questions and help guide you to the perfect mortgage options.
Tags In