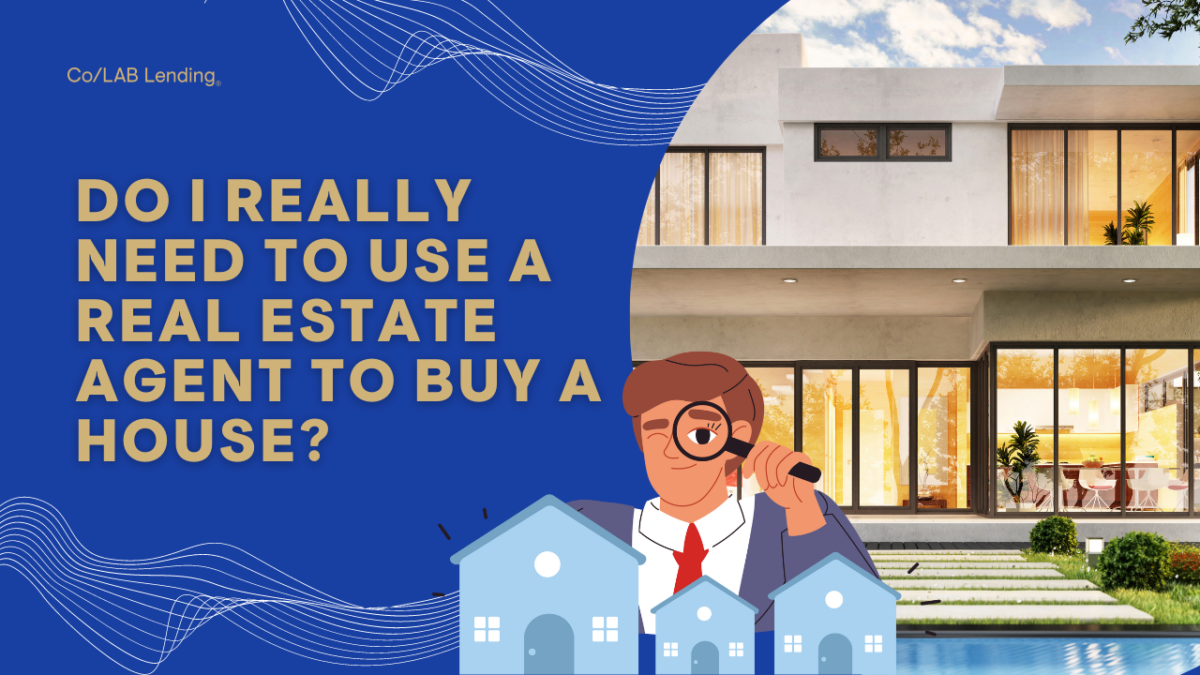 The Role of a Real Estate Agent in Home Buying
Kickstart Your Home Buying Journey
Buying a home is one of the most expensive investments you will make in your life. For most, it will be the most expensive purchase you make and the biggest part of your future financial well being. So does it make sense to use a real estate agent when it's time to buy your next home?
Simply put – YES! Without question, you should have a professional right there beside you throughout the entire process. There are many things that can go wrong during the purchase of a home that only experienced agents can make sure you avoid. Working with a seasoned real estate agent that will take you step-by-step through the journey of homeownership is invaluable. Seriously, because you can't put a price on it. Any misstep, frankly, could cost you the house of your dreams. A mistake anywhere in the process could cost you quite literally thousands of dollars.
Homebuyers these days are inclined to spend hours searching listings online to find potential homes they could fall in love with. They spend hours and hours scrolling through picture after picture for days maybe. Maybe even weeks! And then they find "IT". Their forever home.
So, what's next?
Well, honestly, the next step is two-fold. 1) Get a pre-qualification from a lender 2) Find a real estate agent to work with. If you don't know a lender they can refer you to one they trust and are confident in.
When choosing an agent ask yourself a few questions:
Do you want an agent

that listens and understands what your needs are? 

Do you prefer to have an agent you can trust maybe one that previously worked with your parents, relatives or friends.

Do you care how experienced they are?

Do you want someone that is local and knows the area?
Be sure to do your research. Check your local real estate brokerage websites to get some names. Then, stalk them. No, not literally, but see if you can find their social media pages. See if they have any reviews. Find out if they have any videos either educating you about homebuying or giving neighborhood tours. Check the size of the following they have. Is there a blog from them you can read?
The idea is to determine how relevant the agent is. Agents who are active online are probably highly engaging and excited to help their clients. Narrow it down to a 2-3 and then meet with them personally. Choose the one you think you can work best with.
The Role of an Agent in Home Buying
They are an expert guide
Buying a home requires writing contracts, home inspections, negotiations lots of real estate jargon and more. Your agent can help you navigate all of this and more. And it's helpful to have someone professional who speaks the real estate language. They will also put in touch with the right lender, home inspectors, title agents and anyone else who is involved in the process.
They are time savers
Trying to manage your everyday responsibilities can be tough enough without having to handle all the paperwork and communications between you and the sellers. Your agent can alleviate this stress by this saving you time and energy.
They are master negotiators
Truly understanding the real estate market is their job. They can give you great advice on how much to offer on a home. Having a professional there to guide you decision can help save you thousands or even help you win a bidding war when multiple offers are on the table.
Identifying issues with a property
Your agent can help give you all the information you need before making a decision. Often times, an experienced Realtor will notice things about a property that you, the buyer, might miss. By identifying troubles before making a decision can help you decide whether not it's a good investment or guide you towards a more fair offer on the home.
Finding available homes
Did you know that not all homes for sale are publicly listed? Often times there are homes on the market, that for whatever reason, the seller does not want to advertise. Your agent may have access to a list of these types of homes they may be able to show you. It could be the house you didn't know you were looking for.
They take the heat for you
Negotiations aren't always friendly and can get downright emotional and sometimes uncomfortable. Your agent is there to write/make requests in a professional manner without upsetting the sellers.
That isn't always the case and when a seller does finally blow his lid your agent will take the heat from them not you.
There are so many important pieces to buying a home that it is important to find the right people to work with. Your real estate agent will your wingman through the entire process so be sure you seek out the right agent for your needs.
Your real estate agent will your wingman through the entire process so be sure you seek out the right agent for your needs.
Mortgage Consultation Today!
Talk to a Co/LAB Lending Loan Officer to discuss your mortgage options. Our team is happy to answer your questions and help guide you to the perfect mortgage options.
Tags In