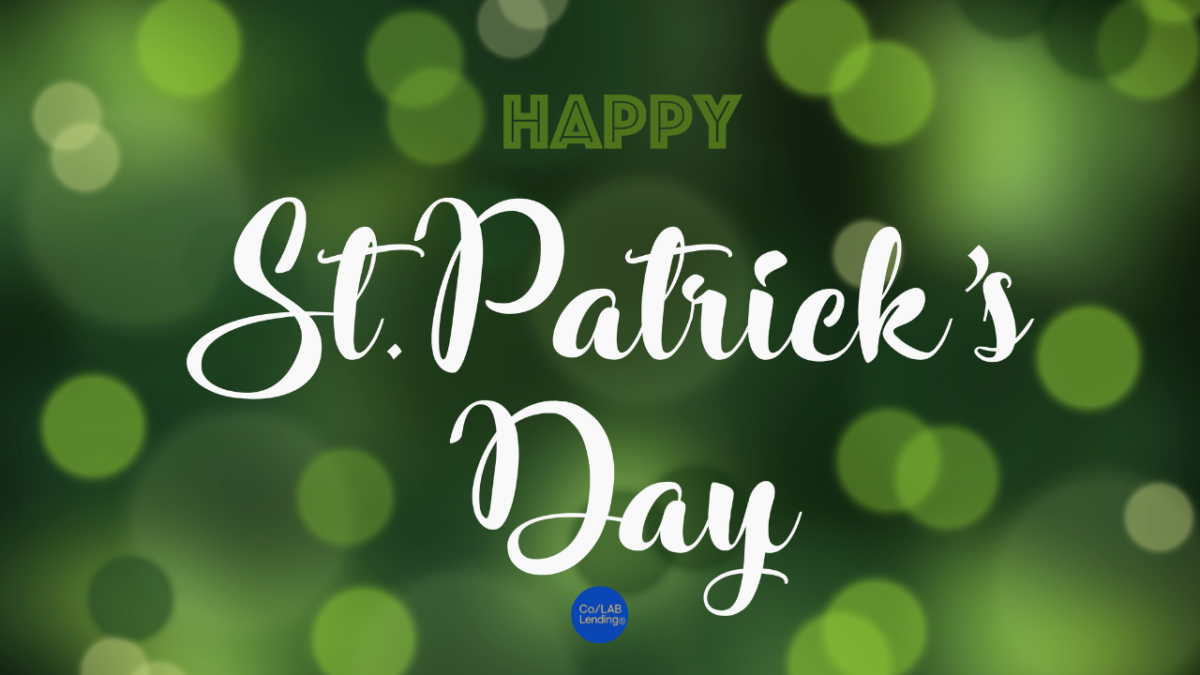 Have A Potato Party This St. Patrick's Day
.
Some of you are probably wondering what in the world a potato party is? Well I am here to answer that question and tell how my brother and sister-in-law have been throwing these parties for the past six years!
We all know what Saint Patrick's Day is, basically it's a day we all go out and drink for no reason. Just kidding, Saint Patrick's Day "is a global celebration of Irish culture on or around March 17. It particularly remembers St Patrick, one of Ireland's patron saints, who ministered Christianity in Ireland during the fifth century."
What Is a Potato Party
Well, each year for the past six years my in-laws have thrown what they call a potato party. Each guest is to bring one potato dish and/or a beer of their choice to share with everyone.
The rest of the night is spent eating, drinking, and playing games. The games can be anything you want! Usually, there are some board games set up. The occasional multiplayer game on the Xbox like the Jackbox Party Pack. My brother-in-law had darts and beer pong at one point set up in his basement for everyone to partake in!
Now he has a stump in his garage and they play a game called hammerschlagen. Basically, it's a game where there are nails put into a stump and everyone takes a turn with one swing trying to get someone else's nail completely into the stump first by hitting it with a hammer. Last player with a nail standing wins!
This idea sounds pretty simple doesn't it?
What Do You Bring To A St. Patrick's Day Potato Party
My favorite part is that each guest attending must make a DIFFERENT potato dish. They have to write on the potato party Facebook page stating what dish they are making, or what beer they are bringing. The first year, my husband and I were like, "Oh no, what are we going to make?" I started to google potato dish recipes. It was insane how many there were. I did not want to have to make anything too crazy seeing as we had to make enough for everyone going.
I was scrolling through recipes naming things off. Of course, others had already claimed mashed potatoes or potato skins, some said they would bring different kinds of potato chips and dip. I wanted to be creative but not difficult.
We found recipes for:
Garlic Roasted Potatoes
Shepherd's Pie Potato Bowls
Stuffed Parmesan Potatoes
Mini Hasselback Potatoes
Perogies
And so many more…
And as I am scrolling, I made a joke about how good perogies sounded. My husband's eyes got wide and he said, "Pierogies! Yup, sounds like a bet!" I laughed and said that we would have to make them from scratch. He did not care his mind was made up. We decided to look for pierogi recipes.
The first thing to know when making pierogies; give yourself enough time! We were late to the party the first time because we did not know just how much time it would take. We made dough from scratch, cheesy potato filling, and had to fill and press each one. Then we also had cooking time! It took us quite a long time to make more than 100 pierogis.
How To Make Great Potato Pierogis
Obviously, since the first time, we have gotten smarter. I save a recipe instead of looking up a new one each year. We buy all the ingredients before the day we make them! (We were not that thoughtful the first time, we thought we could do everything the day of making them! LOL)
The recipe I used is as followed:
You can find the full Pierogi Recipe I use right here.
What you will need:
6 cups all-purpose flour
3 eggs
1 pinch of salt
Water as needed
5 pounds of potatoes, peeled
1 pound processed cheese, cubed (I just used shredded cheese)
Salt and pepper to taste
Onion salt to taste (I believe I used onion powder instead)
Directions:
Bring a large pot of salted water to a boil. Add potatoes and cook until tender but still firm, about 15 minutes; drain.
Combine flour, eggs, and salt. Mix in a little water at a time until dough is somewhat stiff. Roll dough in small sections about 1/4 inch thick. Using a large biscuit cutter or drinking glass, make circle cuts.
To make the filling: Mix together potatoes, cheese, salt, pepper and onion salt. Fill each with 1 to 2 tablespoons of the potato mixture, fold over and seal edges. To cook, bring a large pot of water to boil, carefully dropping in one at a time; stir once. They are done when they float to the top.
Obviously, you can adjust the recipe to what you need. In the first year, we were too adventurous and made like 10 pounds of potatoes and ended up with an overabundance. The filling can be adjusted to have whatever you would like in it. We added bacon and cheddar cheese to one filling, while the other had jalapenos and pepper jack cheese. If you like spicy, that combination was delicious!
The whole point of the party is to celebrate Saint Patrick's Day with friends and family. The fact that it is at someone's home helps to make sure it is a safe environment where people can have fun and drink without the worry of getting home or anything unsafe happening. My sister and brother-in-law normally open their house to their guests stating that they are welcome to stay the night if needed. This allows people to drink without worrying if they need a designated driver or having to worry about someone trying to drive home under the influence.
So, if you like to party with a small group or a large group, this party will work for you! The first year 15 to 20 people joined my family and I in our celebration. This last year we had nearly 50 guests! Just make sure you have room for some leftovers, or make sure that you tell people to take whatever is left home with them! It can be a little overwhelming the first time but it's a surefire way to have a ton of this St. Patrick's Day.
Mortgage Consultation Today!
Talk to a Co/LAB Lending Loan Officer to discuss your mortgage options. Our team is happy to answer your questions and help guide you to the perfect mortgage options.
Tags In