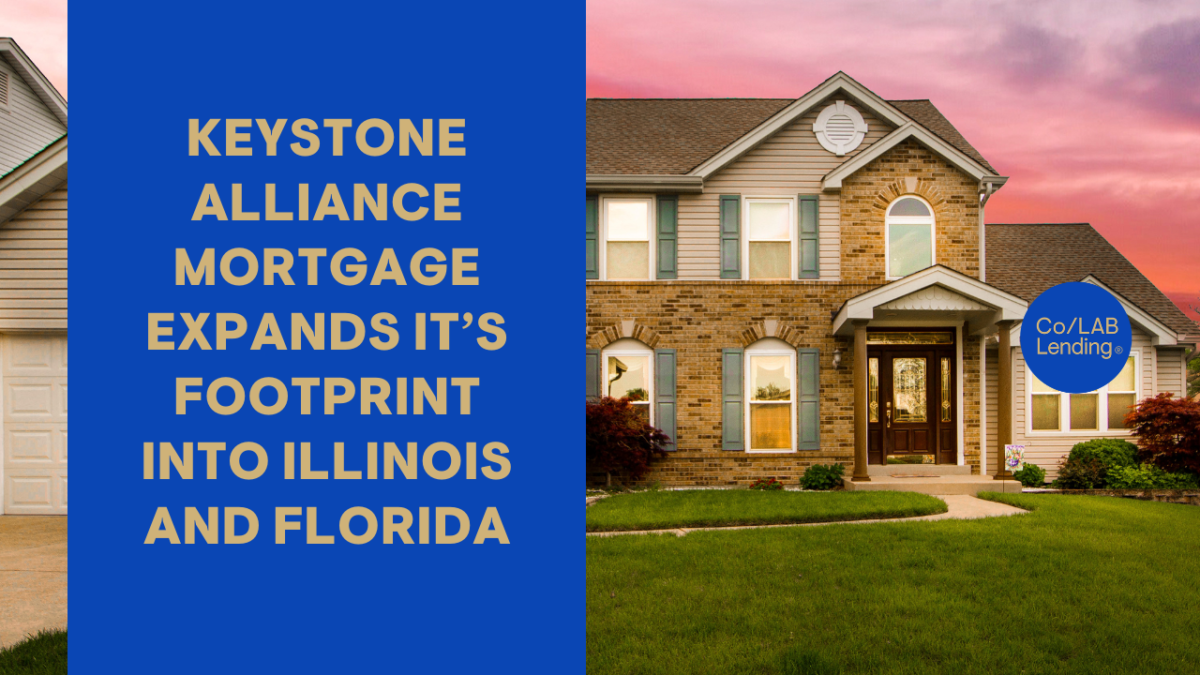 KEYSTONE ALLIANCE MORTGAGE EXPANDS IT'S FOOTPRINT INTO ILLINOIS AND FLORIDA
Pennsylvania Mortgage Broker Continues Rapid Growth into New Markets.
Press Release
State College, PA – February 18, 2020 – Keystone Alliance Mortgage a leading Pennsylvania-based mortgage broker, is excited to announce their approval of mortgage broker licensing in the state of Illinois and Florida. Keystone Alliance Mortgage continues its rapid growth into new markets, bringing the best mortgage loan products available and making them accessible to Illinois and Florida homebuyers.
"We're excited to expand our business into the great states of Illinois and Florida," said Andres J. Munar, Co-founder of Keystone Alliance Mortgage.  "We have strong ties there and we look forward to continuing to providing borrowers with the same impeccable customer service combined with great rates and home loan products that we already provide to our Pennsylvania residents."
The housing market in 2020 should remain strong with the unemployment rate hovering at a 50-year low and interest rates continue to remain below historical norms creating a low volume of available homes. This has created a very competitive home buying market. "For homebuyers to compete they need to get pre-approved quickly and have the right loan products available to them to purchase," said Megan Marsh, Co-founder of Keystone Alliance Mortgage. "As a mortgage broker, we're able to do that for homebuyers while putting them in the best position to buy a new home," Megan says, "Our future is bright and we can't wait to start helping residents of Illinois and Florida with their home purchases and refinances."
About Keystone Alliance Mortgage
It is a privately owned mortgage broker company in Pennsylvania with offices in Erie, Meadville, Bedford, Harrisburg, and their home office in State College. Keystone Alliance Mortgage is a mortgage broker that offers a multitude of mortgage loan types that include FHA, VA, USDA, various Conventional loans, home renovations mortgages, and investment mortgages. Its sister division, Keystone Alliance Capital, provides both small and large business loans for industries that include commercial investment real estate, franchise funding, business expansion, and commercial construction. For more information visit www.keystonealliancemortgage.com.
Media Contact
Eric Varner
Marketing Director
Keystone Alliance Mortgage
814-414-3508
eric@keystonealliancemortgage.com
Mortgage Consultation Today!
Talk to a Co/LAB Lending Loan Officer to discuss your mortgage options. Our team is happy to answer your questions and help guide you to the perfect mortgage options.
Tags In