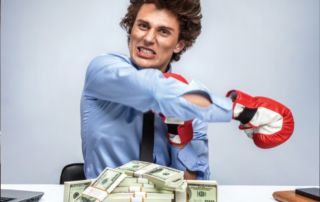 Boost Your Buying Power for Your Dream Home
Empowering Your Home Buying Journey
Buying a house or a dream home is a big step for anyone and the hurdles that come with it can be daunting. For many potential homebuyers, the intimidating task of saving for a down payment stops them dead in their tracks. With a lack of savings, debt, poor credit, and a lack of knowledge about how the right mortgage can open up countless new opportunities, it's no wonder why some people are disheartened when the subject of buying a home comes into play.
A recent study by Trulia indicated that 41% of millennials said that saving for a down payment is the biggest hurdle to homeownership. Moreover, 60% of young adults ages 18-34 said their financial situation was the single biggest obstacle to buying a house.
While 20% down may be ideal for equity, lower interest rates, reduced monthly payments, and avoiding private mortgage insurance (PMI), it's not entirely necessary. Here are five simple ways to increase buying power without having to fork over serious upfront savings.
1. "Oh, I Get By With A little Help From My Parents"
One of the best sources for a little extra capital can come from your parents. If they're in a financial position to lend a hand, they can "gift" you money each year, tax-free. According to the IRS, exclusions apply to gifts up to $14,000 per parent in 2017.
In the Trulia study mentioned previously, findings suggested that 50% of millennials plan to ask their mother and father for dough when it comes time to purchase their first home. If they don't have money upfront but have assets, your parents can also act as guarantors. This assurance on the lender's end will allow you to boost your buying power.
2. Generate a Second Source of Income For Your Dream Home
 If you're working a typical nine to five, that leaves a few free hours each week to squeeze in a side gig. If you can allocate these funds toward your down payment, you'll be amazed at how fast your cash can pile up.
If you're thinking, what kind of jobs are you talking about?  The Penny Hoarder can be a great resource. A recent post listed nearly two dozen jobs that pay over $20 an hour, from freelance graphic design to bartending.
3. Check Your Credit Before You Wreck Your Credit
 The higher your credit score, the better mortgage options you'll have available to you, the more chances you will get your dream home. For this reason, set up auto payments to ensure your bills are paid on time, keep your balances as low as possible, and don't open unnecessary accounts (e.g. store credit cards).
Likewise, the less debt you have the better. This is a fundamental factor that all lenders use to determine the amount you're allowed to borrow. Unfortunately, student debt is also considered in the FHA loan standards for homeownership. For these reasons, tackle your college loans aggressively.
4. Claim All Your Income
If you're self-employed or receive money from freelancing, side jobs, tips, etc. make sure you show that money on paper. Lenders want to see evidence that you're making money, and the more you make, the more you can borrow. The earlier you organize your finances the better, as lenders look at least two years back for steady income.
5. Shop Around or Find a Mortgage Broker With Options to Help You Getting Your Dream Home
Each lender has its own loan options and requirements for how much a prospective homebuyer can borrow, and why. For this reason, it's important to shop around (don't worry, it doesn't damage your credit) in order to scope out the whole selection of loan options available to you. Better yet, align with a broker who has a wide variety of options that can be tailored to your individual needs.
Brokers may find mortgages with better terms that will lower your monthly payments and increase buying power or special lending options.
If you're looking for a mortgage and want more options, click here to contact Co/LAB Lending today.
Mortgage Consultation Today!
Talk to a Co/LAB Lending Loan Officer to discuss your mortgage options. Our team is happy to answer your questions and help guide you to the perfect mortgage options.