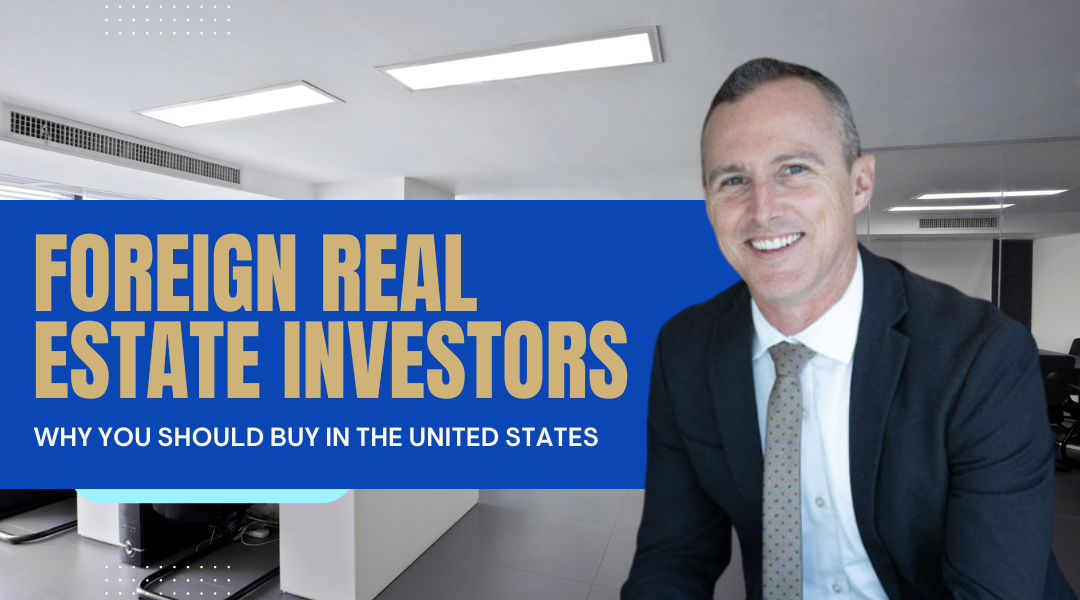 US Real Estate: A Guide for Foreign Investors
.
Investing in real estate is a tried-and-true way to build wealth and diversify one's investment portfolio. And for foreign real estate investors looking to purchase property, the United States is an attractive destination that offers a number of benefits. With a stable political climate, strong property rights protections, a diverse economy, and the potential for high returns on investment, the US real estate market is a promising option for those looking to generate income and protect their assets from inflation. In this article, we will explore some of the advantages of investing in US real estate and how foreign investors can take advantage of these opportunities.
Maximizing Returns on Investment for Foreign Investors
One of the biggest advantages of investing in US real estate is the potential for high returns on investment. Property values in the US have historically increased over time, making it an attractive investment opportunity. Foreign investors can benefit from shielding their assets from the inflation of their home currencies and generating better cash-on-cash returns from rental income in US dollars.
Understanding the US Property Rights System
The US has a strong property rights system that protects investors from seizure or expropriation. This legal protection is not available in many other countries, and foreign investors are at risk of losing their property to the government or other entities.
Navigating the Stable Political Climate in the US
The US has a stable political climate with a long history of peaceful transfers of power. This provides foreign investors with confidence that their property will be protected regardless of who is in office. The US also has a transparent legal system that provides a sense of security for foreign investors.
Leveraging Tax Benefits for Foreign Real Estate Investors
Investing in US real estate comes with several tax advantages, including a relatively low capital gains tax and several deductions and credits available to real estate investors. The US government also has the Foreign Investment in Real Property Tax Act (FIRPTA) which encourages foreign investment in US real estate and provides a certain level of protection for foreign investors.
Financing Options
Co/LAB Lending offers loan programs catered specifically for foreign investors looking to purchase property in the continental US. To qualify for most of these programs, an individual would simply need a valid visa to enter the US and proof of assets that could be used for a down payment and closing costs.
Diverse Real Estate Market
The US has a highly diverse real estate market, with different regions offering different opportunities. Many investors are seeing high returns on short-term rental properties, such as Airbnb, while others prefer the more passive longer-term rental approach. This diversity allows investors to find the perfect market and property to fit their investment goals and budget.
Rental Income
Investing in US real estate also provides the opportunity to generate rental income. With a strong demand for rental properties in many parts of the country, foreign investors can generate a steady stream of income from their property. This is particularly beneficial for those who may not be able to spend as much time in the US, as they can still benefit from their investment even when they are not physically present.
In conclusion, the United States offers a variety of advantages to foreign investors looking to purchase a property. With its strong currency and economy, stable political climate, and well-protected property rights, the US is an attractive destination for real estate investment. If you're interested in learning more about foreign nation investment loan programs, click on the link below, answer the brief survey questions, and Nate Stewart, one of our loan officers here at Co/LAB Lending, will reach out to help you get qualified. The process is free, only takes a few minutes to get started, and could put you on a path to a stronger financial future. Thank you for choosing Co/LAB Lending!
Nate Stewart | NMLS#2266584 | 1.800.280.2022 | nstewart@colablending.com
Are You Ready To Apply and
Take the first step and apply now. Getting started is easy and it only takes a few minutes. Once completed our team will deliver a decision in less than 48 hrs.