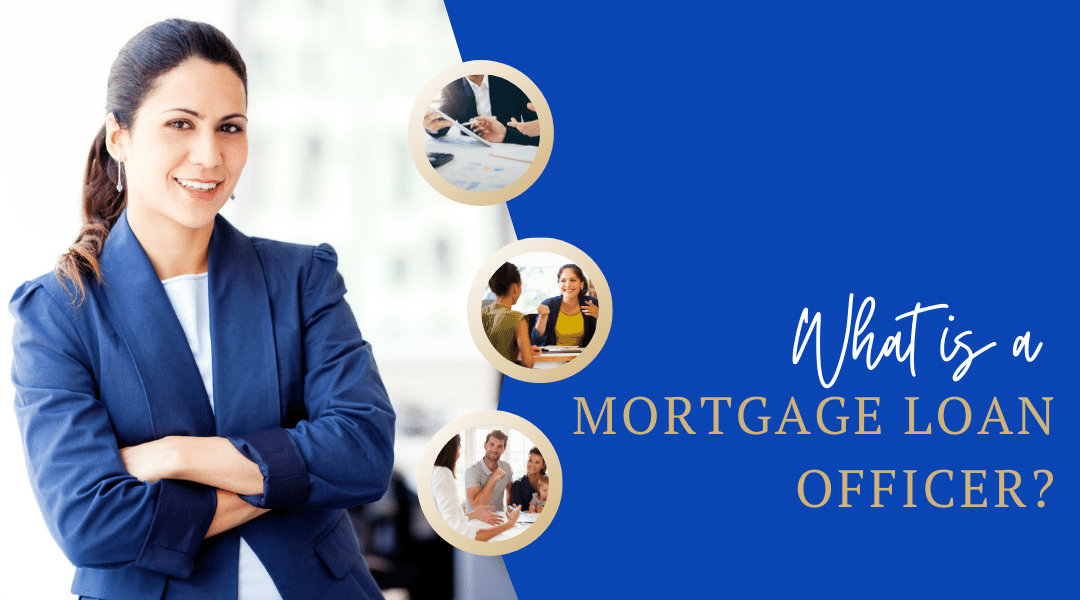 What is a Mortgage Loan Officer?
.
The real estate industry attracts many people with dreams of being Realtors, but there are so many other important jobs like mortgage loan officers that play a big part in the industry. These careers can be lucrative, have flexible hours, and hold a lot of potential for those interested in pursuing them.
Working as a loan officer can be a rewarding and fulfilling career that not many people might think of getting into initially. It's a job that lets you work closely with people and help them with one of the biggest milestones of their lives: buying a home!
Curious about what a loan officer does or even becoming one yourself? Keep reading to learn more about loan officers, the important role they play in the homebuying process, and why becoming one might be your next great career move.
What is a mortgage loan officer?
A mortgage loan officer (also known as a mortgage loan originator) works with individuals or families by recommending their home loan application to lenders for approval as well as taking a leading role in the homebuying process. The loan officer, who works for a bank or other financial institution, reviews their customers' income and other financial information to determine if they qualify for a mortgage and the amount that the mortgage will be. They play a vital role in providing assurance to a lender that their customer qualifies for a mortgage and would be able to pay it back. (Wondering how that all works? Check out the blog post "How Do Lenders Calculate My Income for a Home Loan?"
Where do mortgage loan officers work?
Mortgage loan officers work in a variety of environments. Some work directly for banks while others work for mortgage brokerage firms, which are firms that act as intermediaries between potential homebuyers and lenders.
Both work environments have their pros and cons. At a small brokerage firm, you have the opportunity to connect more closely with customers and more flexibility in your schedule and job duties. You'll also work with multiple banks and be expected to learn their policies and procedures. Keep in mind with smaller firms, the business owner's preferences may weigh heavily on the work environment, culture, and policies—for better or worse.
If you become a mortgage loan officer at a larger company, such as a bank with hundreds of locations across the country, you can expect a structured work environment and rigorous training. There's also the option of working for local bank branches, which allows you to focus on learning the ins and outs of one bank but on a smaller scale.
There are other places you can work as a loan officer, but mortgage brokerages, big banks, and local banks make up the bulk of job opportunities.
How are mortgage loan officers paid?
The pay structure for mortgage loan officers will vary depending on where you work. It's important to remember that loan officers learn a product—in this case, home loans—and are expected to sell that product. That means making calls, networking, and advertising in order to get their product in front of people and convince them to choose their company.
If you don't like selling, you'll find being a mortgage loan officer challenging. Especially because most loan officer positions are 100% commission based. That means the paycheck you get is directly reflective of the amount of loans you process. It's a scary prospect and can deter a lot of people from pursuing a job as a loan officer. If that aspect of the job worries you, but you feel being a loan officer is the career path you'd like to pursue, a good option is working at a bank. Customers are always walking in the door, and it's likely you won't have to do a lot of aggressive selling. You might not make as much in commission in these types of positions, but it'll give you financial security and a good foundation should you choose to pursue a more sales-focused loan officer job elsewhere.
It's worth noting there are hybrid positions that pay a base salary as well as commission. Some of these positions also offer bonuses based on the number of loans you sell. They're much less common than commission-only positions, so be prepared to search a little harder for them.
What are important skills and characteristics for a mortgage loan officer to have?
One of the most important skills for a mortgage loan officer is to understand numbers. That doesn't mean you need to be a math wizard who spends your day plugging digits into a calculator. It's about understanding numbers in the context of loans, such as determining what type of mortgage would be best for your customers based on their income and how aggressively they want to pay off their mortgage.
Problem-solving also is a defining trait of loan officers. You need to be able to analyze situations and use that information to pick out the best products for your customers. When you pick the right product, pick the best bank, and structure the loan the right way, you can save your customers quite a bit of money and leave them with a positive experience.
A willingness to keep learning is a mark of a great loan officer. Documents outlining rules and regulations for home loans can be thousands of pages long and are ever-changing. It takes the right person with a thirst for knowledge to stay updated on the latest revisions and industry best practices. If you're not always learning, you're forgetting or missing items that could in turn have a negative impact on you and the people you serve.
Communication is key when it comes to serving customers as a loan officer. The home buying process is complex, and clients don't like being left in the dark when it comes to the status of their home loans. To be an effective loan officer, you need to communicate with your customers so they feel comfortable and informed.
Lastly, loan officers need to be team players. There are a lot of moving parts in the homebuying process. You're assisting your client with picking out the best mortgage, the best rate, the best lender, and the best mortgage insurance. All these facets have other people behind them that you need to work with, in order to get your customer into their new home. Then there are appraisers, attorneys, underwriters, processors, and others who also are involved in various parts of the homebuying process. It's a lot of people, and as a loan officer, you are tasked with keeping everyone on track and everything running smoothly.
Do I need a degree to become a mortgage loan officer?
No, there is no degree requirement to become a mortgage loan officer. However, you do need to pass a test in order to become a licensed loan officer. If you want to learn more about this process, you can visit the National Multistate Licensing System's website. Employers do typically want job candidates who hold at least a bachelor's degree, but if you don't have a degree, it is possible to advance to a loan officer role if you work in a related field or position for several years (e.g. working as a bank teller or customer service representative).
How closely do loan officers work with customers?
Guiding customers through the very complicated and mysterious process that is buying a home means they may rely on their mortgage loan officers a lot for advice and information. In a way, you become a counselor who talks them through doubts and calms them through stress. You are a beacon of soothing light in a raging storm. Helping people in this manner is one reason the job is so rewarding.
Learn more about becoming a mortgage loan officer from Megan Marsh, co-owner of Co/LAB Lending, on our YouTube Channel.
Mortgage Consultation Today!
Talk to a Co/LAB Lending Loan Officer to discuss your mortgage options. Our team is happy to answer your questions and help guide you to the perfect mortgage options.