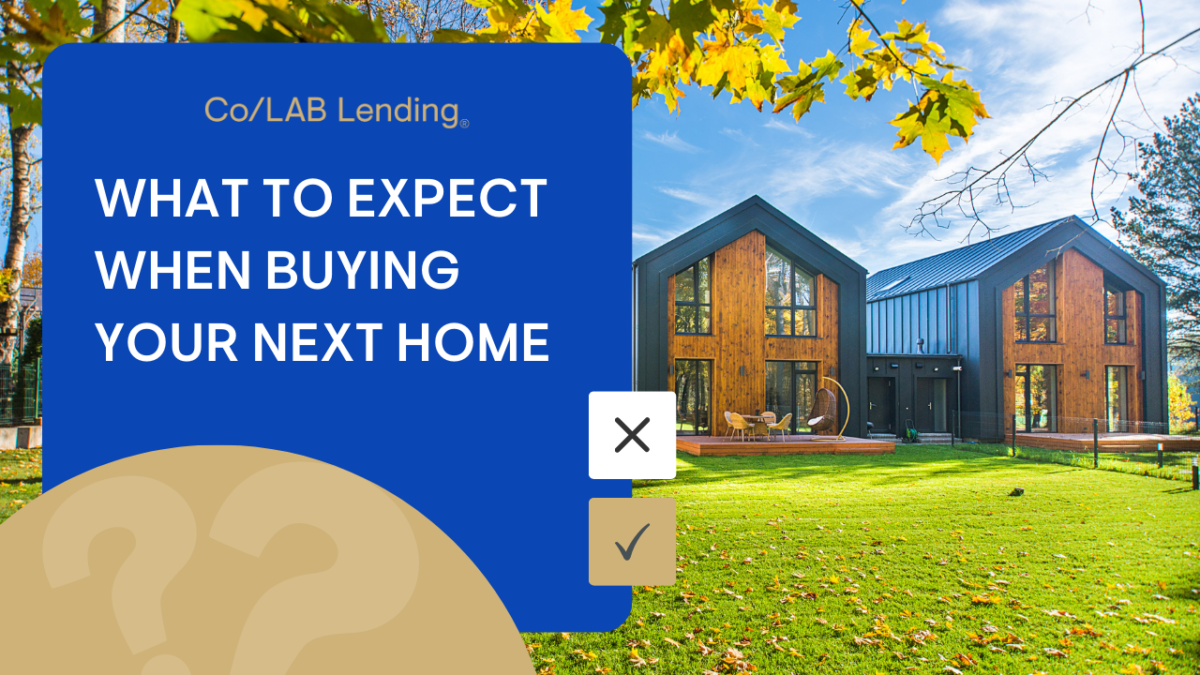 What To Expect When Buying Your Next Home
What you should consider before you buy
Is It Time For You To Move?
If you answered "YES", you probably have already highly considered buying your next home. But before you do so there are a few things you will want to consider that can save you money in the short-term and in the long-term.
 In this free Ebook we will walk you through:
The full picture of costs associated with buying your next home
Common hurdles 2nd time homebuyers will enounter
How to finance when you need money from the sale of your current home to buy the next one
The best possible financing options for homebuyers looking to move-up
Download Your Free Copy Below.
Mortgage Consultation Today!
Talk to a Co/LAB Lending Loan Officer to discuss your mortgage options. Our team is happy to answer your questions and help guide you to the perfect mortgage options.