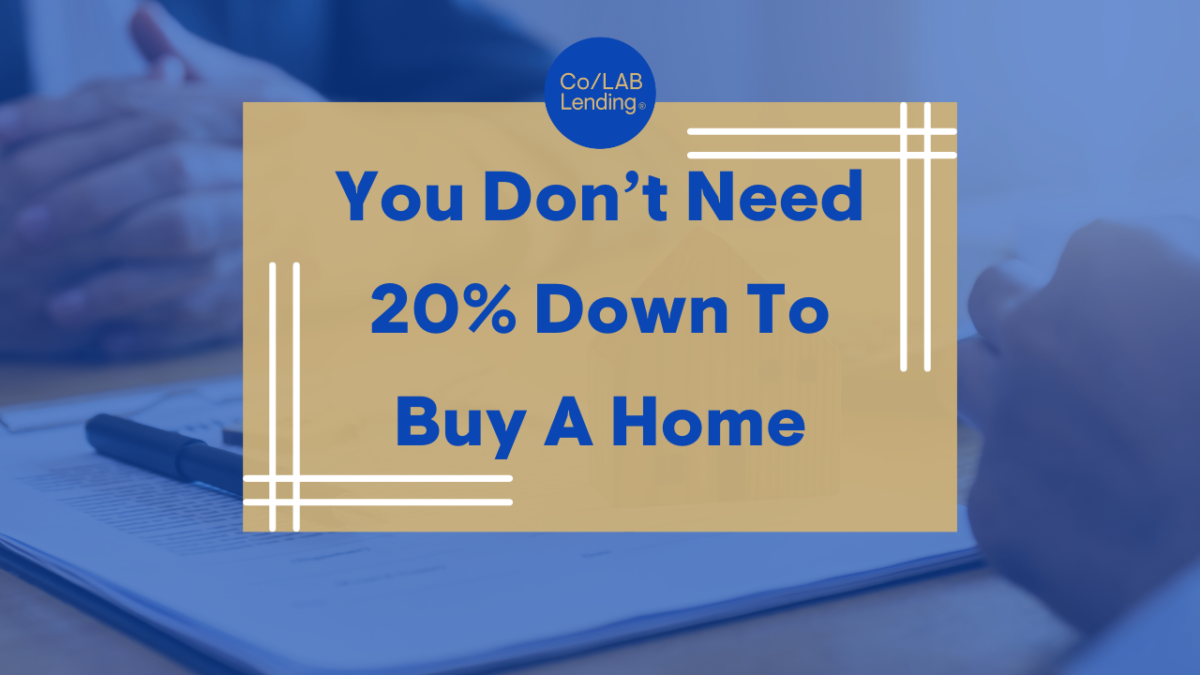 You Don't Need 20% Down To Buy A Home
You've probably been told or have heard that in order to buy a home, you need at least 20% down. It's a myth that discourages many from even pursuing their dream of owning a home.
But, there is good news. If you're reading this blog post, you will soon find out this information is wrong.
What is the 20% down you might be asking yourself? The 20% down is the amount of money you would invest in a property you are buying.
For example, a 20% down payment on a $100,000 property would be $20,000.
Yes, you can put 20% down to buy a home, and yes there are benefits to doing that.
One such benefit would be that you are getting a conventional loan with no monthly mortgage insurance. This means that you are saving an additional sum of money each month that you could be used as more buying power.
Even if you don't have 20% down you can still benefit from not having mortgage insurance if you choose so. The caveat is the interest rate will be a bit higher.
Now, let's say you don't have 20% to put down. Don't worry, this is the case for many home buyers because there are many more options for you to choose from.
There are loan programs that have as little as 5% down all the way down to 0%. YES! You may qualify to buy a home with NO Money down.
Two loan programs that require 0% down are VA loans and USDA loans. A VA loan is just for veterans and has no mortgage insurance. USDA loans have some income and property restrictions and have mortgage insurance for the life of the loan unless you refinance out of the program.
Federal Housing Administration loans, more commonly known as FHA loans require just a down payment of 3.5% down. FHA loans have mortgage insurance for the life of the loan unless you refinance.
There are several types of conventional loans. Conventional loans can have as low as 1% down, 3% down and 5% down.
Find Out If You Qualify For a 1% Down Loan Program.
The 1% down loan requires to have a credit score of 700-plus. A 3% down loan is only eligible for first-time homebuyers.
Each of those conventional loans will have mortgage insurance. However, once a buyer has 20% of equity into the property, mortgage insurance will fall off.
Now that you've learned that you don't need 20% down to purchase a home, reach out to a mortgage professional to see which option is right for you.
Mortgage Consultation Today!
Talk to a Co/LAB Lending Loan Officer to discuss your mortgage options. Our team is happy to answer your questions and help guide you to the perfect mortgage options.