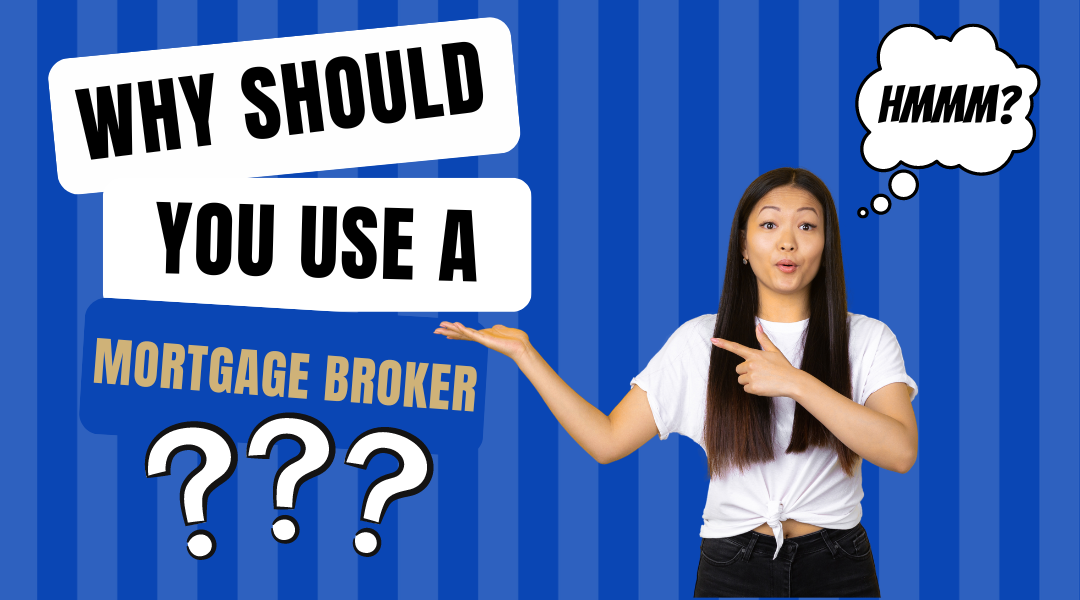 Why Use a Mortgage Broker? Discover the Benefits
.
Mortgage shopping can be one of the most exhausting and stressful steps that lead to home buying. While we all want to live in a home of our own that gives us perfection, peace, and comfort vibes – it's not something everyone can afford. Hence, at a time like this, opting for a mortgage loan is what many people in the US prefer to fulfill their dream of buying a home. And at a time like this, you often think of choosing a mortgage broker to make this process easier for you. But why should you use a mortgage broker? Do they make things easier for you?
With most people preferring to use their earnings and investments to pay a loan in the future and buy a home in the present and live in it – mortgage loans fulfill their needs just rightly. However, the idea of seeking a loan in the fit place is a difficult decision in itself. In case you aren't able to pay it back or can't afford the loan payments anytime in between, you end up becoming a defaulter. Now that's certainly the last thing anyone would want to enjoy a safe, peaceful, and comfortable life with a stable bank balance and a place you can call home.
Eventually, this risk and the fear of choosing the wrong mortgage for purchasing a home do lead to endless complexities and a hassle that you can't escape from easily. At a time like this, seeking professional help and limiting the risks is the ideal decision for you – whether it's your first time opting for a mortgage loan or the fifth. After all, there can't be a better way to get legal things managed other than having a professional deal with them for you.
Yet, if you're still unclear and confused about the need and role of a mortgage broker, let's explore more about how they will serve you.
Understanding the Role of a Mortgage Broker
First things first, you can't expect to take out the best possible outcome by hiring a mortgage broker if you don't understand their role and duties. Besides, it's you who will seek help from a mortgage professional. So be prepared on what areas you need help or clarity with, and whether you're choosing a broker who rightly serves you throughout the process is crucial.
Speaking of which, a mortgage broker is a licensed and regulated professional in the financial sector. This professional serves as an intermediary between mortgage borrowers and lenders. With their professional knowledge and legal awareness, they help in identifying the loans that meet borrowers' needs and payback convenience as much as possible. It's more like a real estate agent who has tons of properties as options that he uses to choose and show you after filtering out the ones that match your home demands.
The only difference is that a mortgage broker has mortgage lender options instead of home options. In addition, these professionals also serve in comparing the rates of the mortgage to your future home's value and your financial payback ease, alongside the terms and conditions. In a nutshell, most of your stressful tasks are excluded and handled by the mortgage broker. All you have to do is look into the mortgage products present within the broker's network of lenders and choose the one that ideally matches your demands.
So if you're wondering why you should use a mortgage broker, the best possible answer to give yourself is the wide array of mortgage products that these professionals can offer you – through their existing connections. And if you work on doing the same yourself – it may take double the time as you explore limited options that may also be more financially draining for you in the future. In addition, a mortgage buyer tends to work on all the processes involved in the timely loan closing procedure, including the transaction.
To make this entire process safe, clear, and fast, the mortgage broker tends to involve all the important people, i.e., the real estate agent, underwriter, and closing agent, during the deal with the borrowers. As a result, it evidently makes the process a lot more understandable and secure for the borrowers.
How Mortgage Brokers Work: A Detailed Insight
One of the major reasons that making a mortgage purchase for any buyer is a complicated and unsure process to the very end is the lack of connection and prior exposure of a borrower with any bank or lender. Since home buying isn't something people do very often in their lives, unless they have an investment or real estate business, it's hard to make the best approaches and decisions for seeking a mortgage loan for the first time.
With no prior banking relationship in terms of seeking a loan, it can be difficult to be on the same page or ideal terms with the lender you consult for a mortgage. In fact, often, at times, what stretches this process for first-time mortgage borrowers is dissatisfaction with the rate preferred by the lender they are considering.
At a time like this, brokers can be ideal professionals who can use their connection with mortgage lenders to evaluate which option meets your rate requirements. Evidently, hiring a mortgage broker helps the borrowers consider the best loan options there are for their rate demands and make the best decision.
Other than this, another reason why you should use a mortgage broker is that they also handle the important paperwork for you. It can include the compilation of all the necessary documentation needed to properly complete the mortgage application and underwriting process.
What's More in This for the Broker?
With the professional services, efficiency, and support of convenience and security you receive from a mortgage broker, it's evident that they may get paid for their service. This payment or fee of a broker is cleared once the mortgage deal is closed.
Usually, this fee or commission earned by a mortgage broker is around 0.50% – 2.75% of the total mortgage payment/amount. The major factor that helps determine this fee is the fee or commission structure of the broker that they use to earn from the lender or borrower – depending on the broker's work preference.
Now that you know exactly what a mortgage broker does and how they make your mortgage loan choosing, processing, and receiving tasks easier – is it time to finally hire one? Or are you expecting more benefits than just having a paid professional do the mortgage processing work for you when you can do the same in extra time?
The good thing is that the fee you pay to a mortgage broker and the trust you put into these professionals doesn't just end with a single service. Instead, there are plenty of more benefits you can attain by hiring a mortgage broker and rightly answer your curiosity on why you should use a mortgage broker? These advantages include:
Saved Time
Evidently, the most crucial benefit of having a mortgage broker is the time you save for yourself. Being a buyer, the stress and struggle of finding accessible and reasonable mortgage lender options and offers is a real struggle. From finding to vetting loans and then proceeding with the mortgage process – a lot goes into this time-taking process.
And when you're not aware of how it really goes – the time taken can simply double. On the other hand, having a broker do all this for you makes it seem like the mortgage loan is prepared and directly served in a dish to you. These brokers deal with the paperwork, coordinate with the parties involved, and handle timely underwriting throughout the process. So it's not only time-saving but also reliable with professional help.
More Options, Better Mortgage Decisions
A broker helps you access more lender options than what you would have searched for yourself after spending double the time. How do they do that? They simply have a circle of lenders, as that's their job, which they use to filter out the lender options that offer the best value with your loan amount demands. Not to mention the connection these brokers have with different lenders, which can also help you achieve special rates – something only professionals can help you achieve.
Reduce Mortgage Fees
Bargaining is an art that we tend to paint in everything that involves money. And why not? Having to pay the lowest rates of interest is something that benefits the buyer in every way. However, in terms of getting a mortgage, it's hard to debate for a bargain and get it reduced as much as possible – it's not you're buying fish, right?
The mortgage process is more like a deal made by both parties and one certain agreement where both parties' requirements connect in some way. Now the good thing about having a broker manage the process for you is that their connection with lenders does come with the perk of getting the fees reduced or waived – helping you save some good money. Isn't this a good enough reason why you should use a mortgage broker? It definitely sounds like one!
Professional Insights
An added benefit of getting the mortgage process completed with the help of a professional involved in the process is the access to their insights. Since mortgage brokers work in the mortgage market on a day-to-day basis, they have better insights that can help you understand your house affordability and loan approval chances – by studying your present financial condition and directing you to the best solutions.
That's all to our detailed guide on opting for the service of a mortgage broker. If you're interested to learn more about using the services of a mortgage broker, click here to learn more.
Now that you're well aware of why you should use a mortgage broker, it's time you seek their professional assistance and make your mortgage loan process more secure and fast. Good Luck!
Mortgage Consultation Today!
Talk to a Co/LAB Lending Loan Officer to discuss your mortgage options. Our team is happy to answer your questions and help guide you to the perfect mortgage options.
Tags In