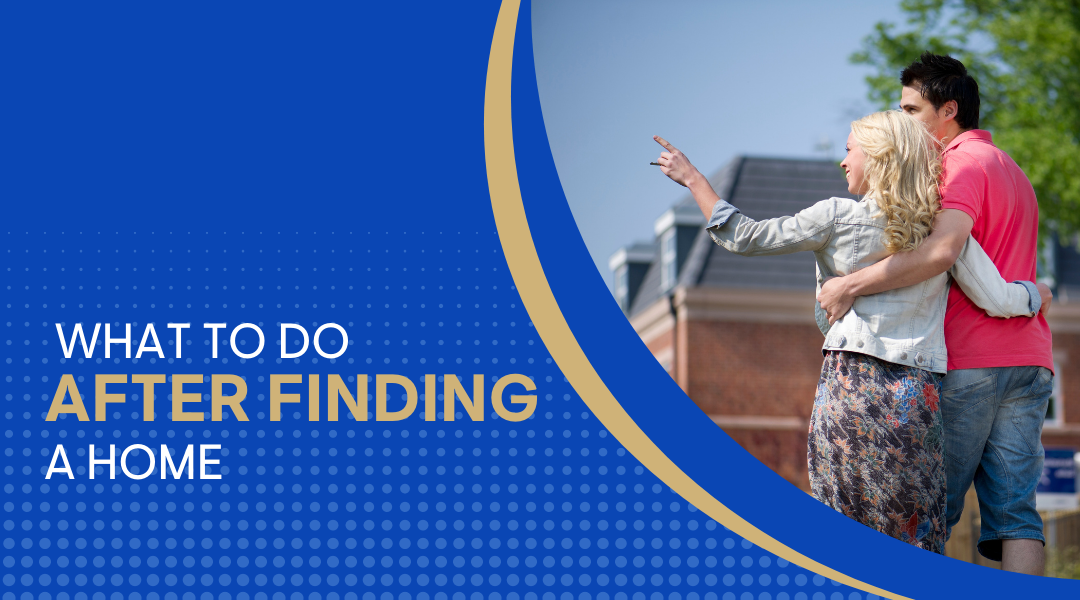 Essential Steps to Buy Your First Home
.
"A house is made of walls and beams; a home is built with love and dreams." You looked for a house and you feel that this could be your home and find yourself asking what to do after finding a home that I love? Keep reading to find the answer.
So are you planning to create your dream world by finding your dream home? We all love to imagine a home that completes us in every way, with its uniquely beautiful design to the interior that makes it an exceptional place – our dream home is something most of us grow up working hard to turn into reality.
And when you are finally financially stable enough to get a mortgage or buy the home you've always desired to live in – the stress of what to do after you find a home takes over your mind.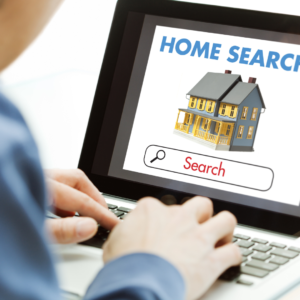 Yes, with a dream home in our minds for ages, we are always keen to explore the different home options available around us. And at the moment when we're finally ready to move into any such home, we seriously start looking for a home that resembles our imagination.
But what about after that? Is it just the struggle of going through hundreds of home options and choosing one option that makes you fall in love with it at first sight? Or does the real struggle of purchasing your dream home begin after you have found a home to settle in with your family? Now, if you're new in this phase of purchasing a home – you may need to look into this detailed guide on how it works.
After you get some basic insight on the mortgage process that follows after finding a home – it's time to proceed. To help you get through this process smoothly, here's a guide to making things less stressful for you!
Understanding the Home Buying Process
After you've found your dream home, you may get extremely eager and excited to just get it into your name and move into the house you've always wanted to have. But wait – hold your excitement.
Purchasing a home isn't as simple as it sounds –the process that goes along after you have found your dream home is sometimes more stressful, time-consuming, and critical. So to ensure that you don't lose the home you have given your heart to – make sure you follow these steps!
Essential Steps to Buy Your First Home
Take Time To Visit the House in Person.
Most of the time, what we see on the internet isn't what we get in real life. A great example is the outstandingly charming and eye-catching pictures of dresses and wardrobe items we find on the internet. But when we get to wear them – it's just a living nightmare. We're sure all of you have experienced that kind of nightmare once or more in life.
So that's the thing with online viewing of any product or thing, the amazing editing software and photography tactics make any ordinary thing turn into a prize. You have to remember to try not to drool over the online image and focus on what you'll actually pay for – by staying in the real world. Ideally, you can do that in online shopping by looking at customer reviews and using images that give you a real picture of the product.
Yet, when it comes to the real estate properties found online, the only best way to get a real glimpse of what it offers you is with your own eyes – away from the lenses of filters and editing – is only possible when you visit the home. So once you set your eyes on a home that you are eager to purchase, it's time to contact the real estate agent or owner that has put the ad of the home online. After contacting, you should request a showing of the home – ensuring that you can get the real picture of the home for yourself and your family.
And besides, when it comes to thinking about what to do after finding a home, you should also be focusing on looking at the neighborhood and environment you are in. Now with almost 88% of the home buyers connecting with a real estate agent to purchase a home, it's evident that having expert supervision makes the process easier and simpler. In case you don't like the home you visited in reality, the agent can actually understand your needs and show you a better home option.
Eventually, stepping inside a home yourself is the ideal way to figure out whether the home you find perfect is actually an ideal pick for you and your family. It can include the making of the home, how many areas of the home let the natural light and airflow inside, how roomy the kitchen is, etc. Once this happens, you can be sure whether to proceed further with purchasing the home or not.
Get The Home Inspected.
So you looked into the overall structure, the making, and the exterior decoration of the home – now what? Is that enough to help you finalize how sturdy and durable the home's manufacturing is? Definitely not! There are a lot more aspects of a home from the inside and outside that determine the additional expenses you will have to bear for repairing the home. This can include the wall, the ceiling, the windows, the home appliances, the electric circuit, and other essential aspects of the home that strengthen the performance and durability of the home – only if there's no fault in them.
Now you can only look into these features of the home from a viewer's aspect. It's hard to be able to focus on the details that only a professional can analyze and understand. Hence, the best way to make sure you aren't investing in a home that is ready to cause you tons of additional expenses in the near future for maintenance is by getting the home inspected.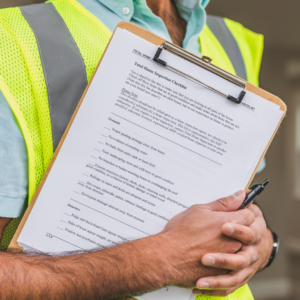 So when you're confused about what to do after you find a home, make sure you get the home inspected through a certified inspector. In addition to this, do make sure that you also focus on the other details of the home. For instance, ask the real estate agent about what you will get inside the home? What are the additional facilities and utilities that are involved in the cost of the home? Clearly, ask the owner or real estate agent when was the last time the roofing was replaced, and the overall maintenance of the home was held.
In this way, you can have a clearer idea of what will be the additional costs of maintenance or repairing that you should prepare yourself to handle – and whether these additional costs are worth buying the home in the first place or not.
Make the Next Move as a Buyer.
The thing about real-estate properties is that they tend to be in extreme demand – at all times. And if we talk about the good properties that have least to no faults and give a dreamy and comfy vibe – who wouldn't want to move in such a place? Hence, there's a great chance that while you're planning to take the process slow and steady, someone else may pay upfront for your dream home and purchase it before you do.
How do you avoid this in the competitive real estate market? It's simple! All you have to do is position yourself as a strong and serious buyer. With tons of other cash buyers that may be competing with you to buy the home you have set your eyes on, it's important that you make a strong and powerful portrayal of yourself in front of the buyer. So at a time when you're curious what to do after you find a home and be able to buy that home, your best strategy is to talk to the owner or estate agent as a serious buyer.
The best way to do this is to prepare yourself for the competitive market, with all your documents, payment amount needed to pay in cash for your dream home, and proper bank statement and financial details organized in advance.
When you do this before even finding a home, you can be prepared to instant proceed with the further process of buying your dream home – without risking losing it because you waited for the mortgage approval and money deposit or documents.
Go for an Upfront Underwrite and Close the Deal!
When you're prepared and clear that the home you want to buy is perfect for you and your family, there's nothing left to think about. So make the next moves fast and rightly – and increase your buying power. You can do this by getting through the pre-approval process and getting underwritten in advance.
Once the underwriting is completed in advance, you and the homeowner will have clarity of how much home you can afford – without any assumptions or doubts. Additionally, with all your financial details and ability to pay cash upfront portrayed in front of the seller – they'll ideally consider you a serious and ideal option to close the deal.
Once you're done doing this, it's time to move to the last and most crucial aspect – the closing of the deal. In this process, it's ideal to seek professional help from a real estate agent who can help you understand how you can strengthen your offer with the ideal data and get the deal closed in your favor instantly. In order to ensure that you don't lose the home and actually buy it on your name, making a strong bid with your real estate agent's advice may be helpful.
So that's all to our detailed guide on what to do after you find a home. Once you focus on these steps and close the deal for your dream home accordingly – it'll be easier and hassle-free for you to buy your dream home as a first-time buyer.
Still, having some doubts or questions? Visit here to find more details and help on efficiently handling the process of buying a home you really love.
Mortgage Consultation Today!
Talk to a Co/LAB Lending Loan Officer to discuss your mortgage options. Our team is happy to answer your questions and help guide you to the perfect mortgage options.
Tags In